Measuring the benefits of coaching is both an art and a science.
"Many people think coaching can't be measured. Yet, those of us who are coaches know this isn't true. Of course coaching can be measured!"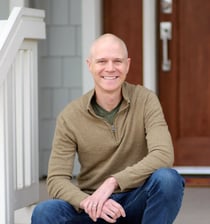 Tommy Acierno, iPEC Lead Trainer, claims measuring the benefits of coaching is not only doable—it's necessary.
Of course, seeing change and actually measuring it are two different things. In a recent edition of choice magazine, Tommy shared his three tools of choice to quantitatively (and qualitatively!) measure the benefits of coaching his clients experience as a result: Surveys, Perceived Stress Scale, and Energy Leadership™ Index assessment
Read more about each of these tools in Tommy's article in choice magazine. You'll learn more about the art, science, and impact of coaching—plus how, when, and why coaching works:
How do we coach? Is it art, science, or both and more? 
What does a coach need to know, do, have, or be to achieve the greatest impact and make the most difference? 
How do we prepare to coach in these rapidly changing times? 
What tips, tools and techniques enhance coaching? 
How do we measure coaching's effectiveness? 
As Tommy puts it, "We see our clients grow from those ambitious and, perhaps, nervous individuals we talked to during our discovery session, only to watch them completely transform after only a few weeks or months."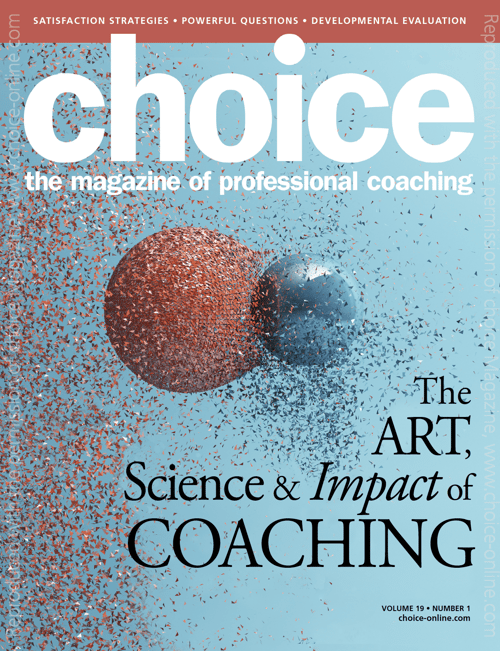 Published in and reproduced with permission from choice, the magazine of professional coaching.
In his private coaching practice, Tommy Acierno Coaching, he supports successful professionals and consciousness-seekers to amplify their fulfillment in career, relationships, and spirituality. With nearly twenty years of experience in the technology industry, working for companies like the National Center for Atmospheric Research, Trimble, and Google, Tommy has been an individual contributor, software engineer, project manager, people manager, and leadership development coach. Read more about Tommy on our Meet the Trainers blog. 
Read Tommy's full article in choice magazine here.