Cuteness overload! Check out these adorable photos of Serena Williams's daughter, Olympia, wearing a mini version of her mother's Australian Open outfit. I don't know what's sweeter: the tiny outfit (complete with tiny racket) or her incredible action shot! Watch out, future tennis players!
In case you missed seeing Serena in the outfit at the 2021 Australian Open, check out the photo ahead: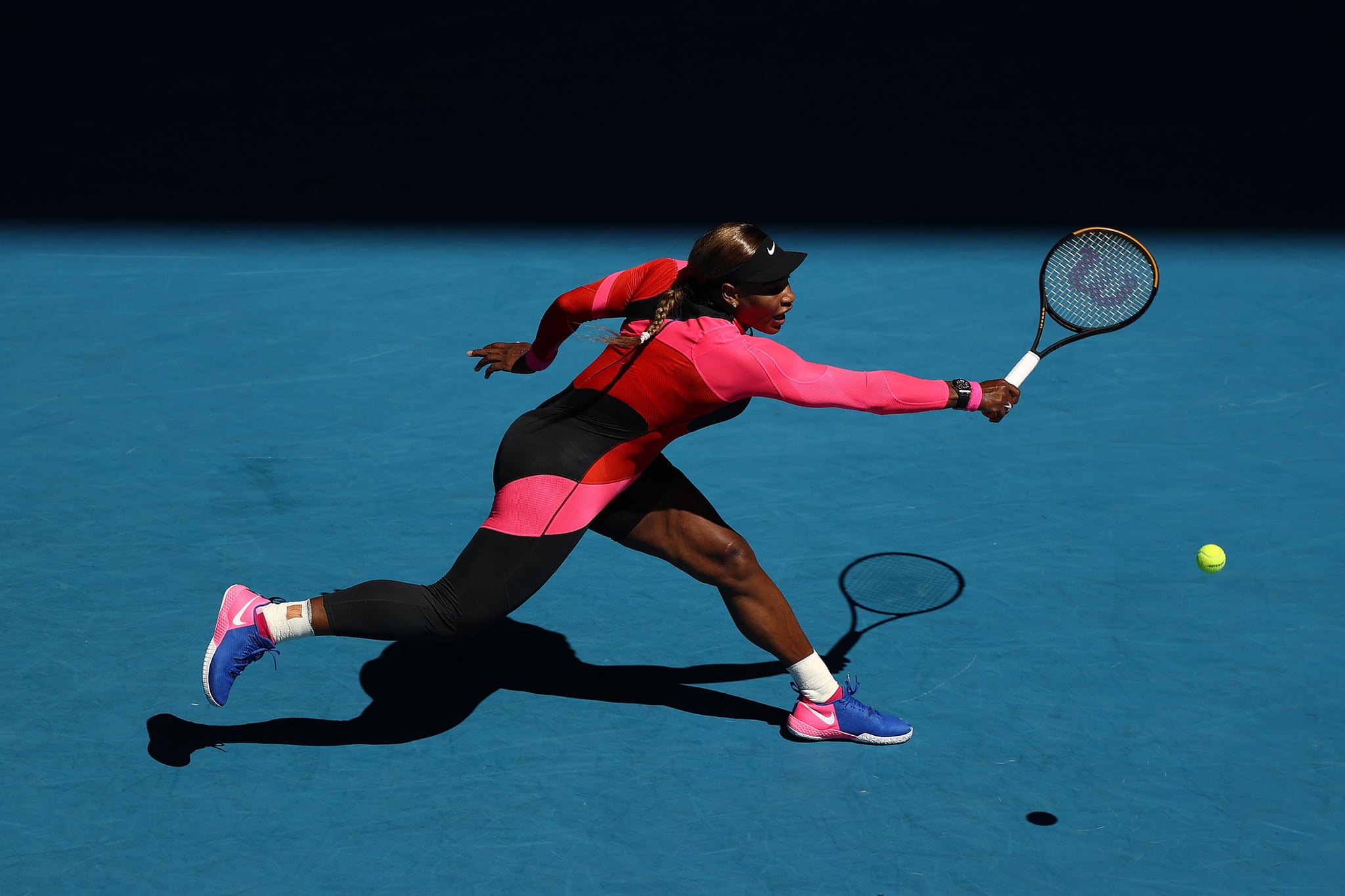 In the comment section, Serena said, "Awwwww mannnnnn I asked you to save this post until I was next to her side my side in my same outfit." Yep, we're checking Instagram every five minutes because we can't wait to see that pic!