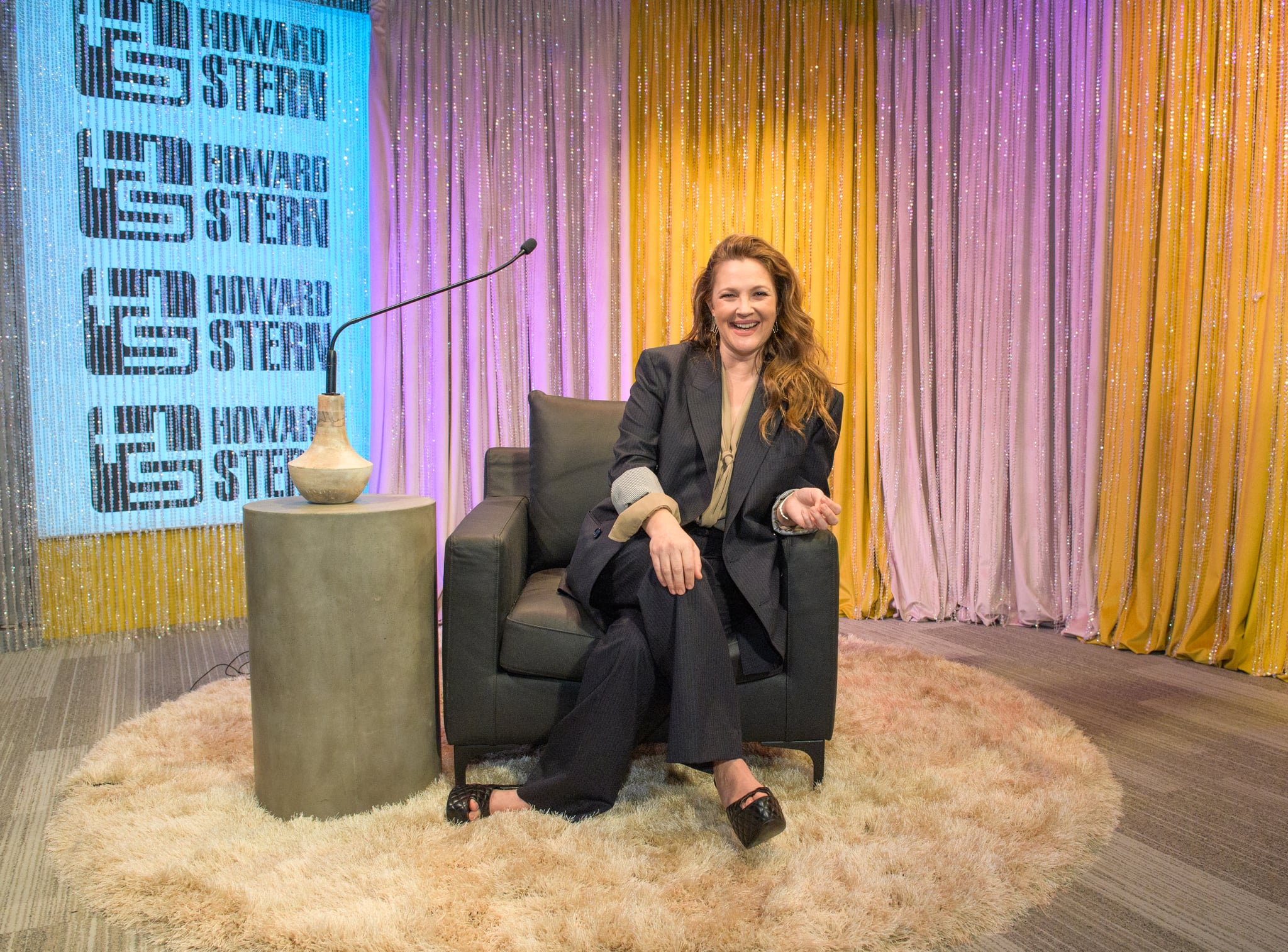 Drew Barrymore has been open about her history with substance use in the past; as a teen, she even wrote a memoir about her experience with addiction. But as an adult, she's been more private about her relationship to drugs and alcohol. In 2021, she said that she was on a "quiet, confident journey" regarding drinking and had been alcohol-free for over two years, per CNN. Now, in a Dec. 27 interview with People magazine, she's opening up about her experience with alcohol following her divorce and the reason why she decided to get better.
Barrymore called the years following her 2016 divorce from Will Kopelman "cripplingly difficult," describing how she started to drink again to cope with the hurt. "It was just trying to numb the pain and feel good — and alcohol totally did that for me," she explained. "The drinking thing for me was a constant, like, 'You cannot change. You are weak and incapable of doing what's best for you. You keep thinking you will master this thing, and it's getting the better of you.'"
Although Barrymore had overcome addiction once before, this time felt different. Now there were kids involved, and that complicated her experience and exacerbated the pain. "After the life I planned for my kids didn't work out — I almost think that was harder than the stuff [I went through] as a kid. It felt a lot more real because it wasn't just me. It was about these kids that I cared so much about," she said. Ultimately, though, she says her kids helped save her. "It was my kids that made me feel like it's game time."
"I feel like I've slayed more dragons than I ever have in my whole life."
These days, Barrymore said she's the happiest she's ever been — something she views as a choice rather than a magical state of being. "This has been the best decade of my life, without question," she said. "It wasn't just the most awesome, it was the one where I feel like I've slayed more dragons than I ever have in my whole life."
In the December issue of Drew magazine, Barrymore discussed her initial decision to get sober in greater detail, as well as the impact it's made on her life three years later. She described her journey in an especially candid edition of the publication's "Take Care of Yourself" essay. Per Entertainment Tonight, the "Never Been Kissed" star called her sobriety "one of the most liberating things in my journey of life" and a true act of self love. She also encouraged her readers to make space for similar acts of self-care this holiday season.
"One of the bravest things you can do is slay those dragons and finally change an awful cycle in which you've found yourself stuck. For me, it was to stop drinking," Barrymore wrote. She adds that on a personal level, giving up alcohol was a way for her "to finally become free of the torture of guilt and dysfunction." While not everyone needs to ditch alcohol specifically, the point, according to Barrymore, is simply acknowledging that it's alright to make yourself a priority. "I truly believe so much love goes outward," she continued in her essay. "It can feel selfish to turn that spotlight on ourselves. To make room for me? It just doesn't track sometimes."
The December edition of Drew is entitled "The Big Warm Hug Issue" with an emphasis on self-care and compassion, two concepts that are especially easy to lose sight of when so much of the holidays are spent focusing on friends and family. So as we make our way through what can sometimes be one of the most hectic and overwhelming times of the year, Barrymore gives us all a reminder to take a breath and give some grace — advice that she admits she's still learning to take herself.
"During the holidays, when we spend so much energy trying to measure up to the picture-perfect standards set by the Norman Rockwells of the world, I'd like for you to try to remember to give yourself a pass — a hug, as it were — and I will try, too," Barrymore wrote. "Take a moment, take a breath, and give yourself a squeeze. We're all just doing our best out here. And that in and of itself is something to celebrate."
If you or someone you know is struggling with an alcohol use disorder, the Substance Abuse and Mental Health Services (SAMHSA) has resources available including a national 24/7 helpline at 1-800-662-HELP (4357). You can also send your zip code via text to 435748 (HELP4U) for treatment referral and information services.