Among these 33 nonfiction books we can't wait to read, you'll find gems from old favorites and delights from debut authors who just might become your new favorites.
B.F.F. by Christie Tate
Avid Reader | February 7
If you haven't yet read Christie Tate's 2020 memoir, Group, let me begin by saying that you are missing out. Tate's chaotic yet heartwarming first book was all about the unconventional group therapy setting that helped her work through her issues with intimacy. In it, she depicted her journey toward healing by telling a room full of near-strangers the messy, brutal truth about her relationships to sex, food, relationships and everything in between. In her second memoir, B.F.F.: A Memoir of Friendship Lost and Found, Tate focuses on the elusive intimacy of friendship, recounting the tumultuous, emotional and funny process of learning how to have and be a friend. It yet again strikes that perfect balance of an author spilling the dirt and baring her soul.
Dinner With the President by Alex Prud'homme
Knopf | February 7
In addition to being Julia Child's grandnephew and the co-author of her memoir, My Life in France, Alex Prud'homme is also a lively writer in his own right. In Dinner With the President: Food, Politics, and a History of Breaking Bread at the White House, he veers from the French food beat to offer anecdotes, stories and hidden histories about 26 U.S. presidents and their particular tastes for food and drink. If you've ever wondered which dishes reminded Abraham Lincoln of his childhood on the Kentucky frontier, or which president had a weakness for butter pecan ice cream, Dinner With the President will satisfy your every curiosity.
Drama Free by Nedra Glover Tawwab
TarcherPerigee | February 28
Therapist Nedra Glover Tawwab is the reigning queen of setting boundaries. Her 2021 book, Set Boundaries, Find Peace, as well as her popular Instagram account, have helped thousands of people better navigate sticky situations at work, at home and in their communities. Her second book, Drama Free: A Guide to Managing Unhealthy Family Relationships, focuses on what to do when your family of origin is a source of strife, stress and conflict rather than support, security and confidence. It's a great resource for readers who are just beginning to understand the dynamics within their families of origin and the effects those relationships have had on their development. It's also a helpful how-to manual for readers who are well aware of the issues in their families but are unsure how to improve their situations. As always, Tawwab is a sound and trustworthy guide.
Enchantment by Katherine May
Riverhead | February 28
Katherine May's 2020 book, Wintering, is one of those works you return to year after year, a cold weather ritual nearly as important as taking your vitamin D supplements. Her books are a wonder—and speaking of wonder, Enchantment: Awakening Wonder in an Anxious Age is all about getting in touch with this feeling when everything around you is swirling with fear, change and unpredictability. By harnessing the magic of attention, ritual and the natural world, May shows readers how to find stillness and awe in their disordered day to day. But Enchantment is more than mere self-help. May's chops as a beautiful writer and original thinker elevate her books to pure poetry.
The Odyssey of Phillis Wheatley by David Waldstreicher
FSG | March 7
Biography lovers are in for several treats in 2023, starting with The Odyssey of Phillis Wheatley: A Poet's Journeys Through American Slavery and Independence. Historian David Waldstreicher draws parallels between Wheatley's personal story and Homer's "The Odyssey," emphasizing both her mastery of the classics and the epic scale of Wheatley's life: She was born in 1753 in West Africa; enslaved and taken to North America, where she learned to read and began to write poetry; became the first African American author of a book of poetry, after which her enslavers emancipated her; died at the age of 31, having written some of the most influential verse about the American Revolution. Waldstreicher fills in this sketch with all the fascinating detail of a proper page-turning biography.
Saving Time by Jenny Odell
Random House | March 7
Since the release of her 2019 book How to Do Nothing, the cult of Jenny Odell has spread far and wide. Her call to resist the efficiency-obsessed and technology-dependent constraints of modern life has resonated with thousands of people limping through late-stage capitalism—and her appeal only grew once work collided with a global pandemic in 2020. Odell's next book, Saving Time: Discovering a Life Beyond the Clock, expounds on the ideas established in How to Do Nothing and drills even deeper to question the cultural construction of time itself. If you recoil when you hear the phrase "time is money," this book will be a liberating, stimulating, challenging delight.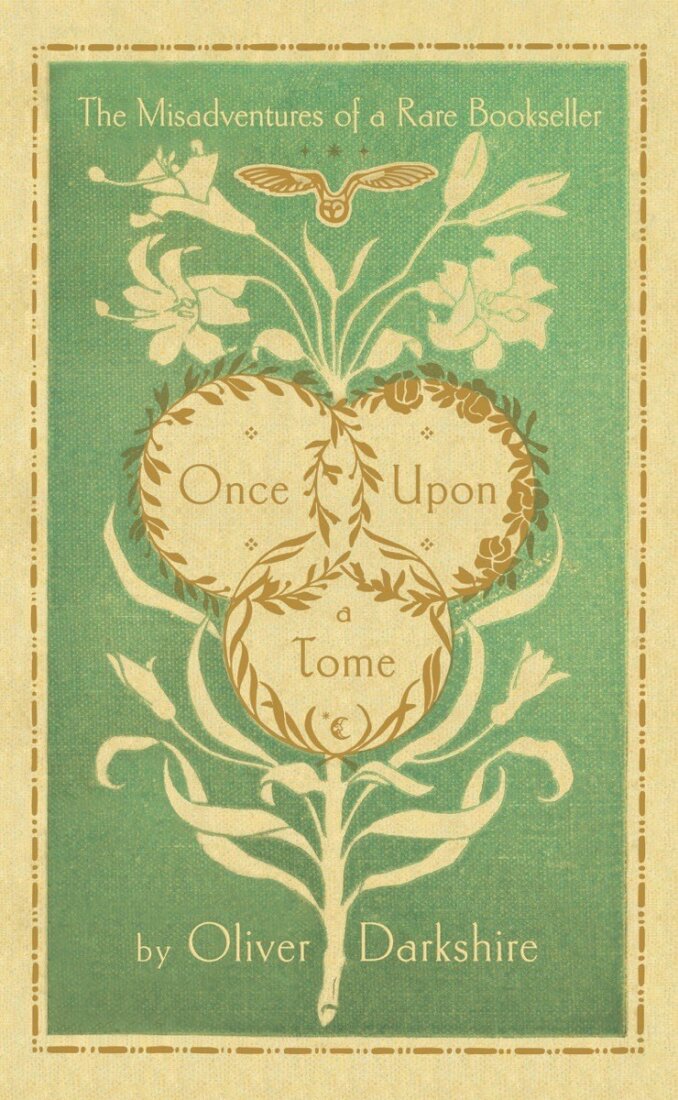 Once Upon a Tome by Oliver Darkshire
Norton | March 14
Debut author Oliver Darkshire gives bibliophiles plenty to rejoice over in Once Upon a Tome: The Misadventures of a Rare Bookseller, his memoir of stumbling backward into a job at Henry Sotheran Ltd. in London. Full of cozy charm, pointed humor and a clumsy sense of adventure, it's a coming-of-age tale about trying to find your footing in those first few precarious years after graduating from college. It's also an ode to the dying art of antiquarian bookselling as Darkshire learns the ropes of his new role and joins the line of professionally bookish types who have kept the shop running since 1761. Readers who are fans of "books about books" definitely won't want to miss this one in 2023.
Paris by Paris Hilton
Dey Street | March 14
If you were alive in the 2000s, you likely have hundreds of memories (many of them involuntary) of Paris Hilton, the blond, bejeweled hotel heiress who took "famous for being famous" to new heights. However, given what we now know about the punishing media machine of the early aughts—in addition to the revelations of the 2020 documentary This Is Paris—it's reasonable to wonder how much of what we think we know about Hilton is true. Hopefully her memoir, aptly named Paris: The Memoir, will clear up the smoke and mirrors. It seems there may be more to the DJ, model and reality TV star than purse chihuahuas and low-rise velour track pants after all.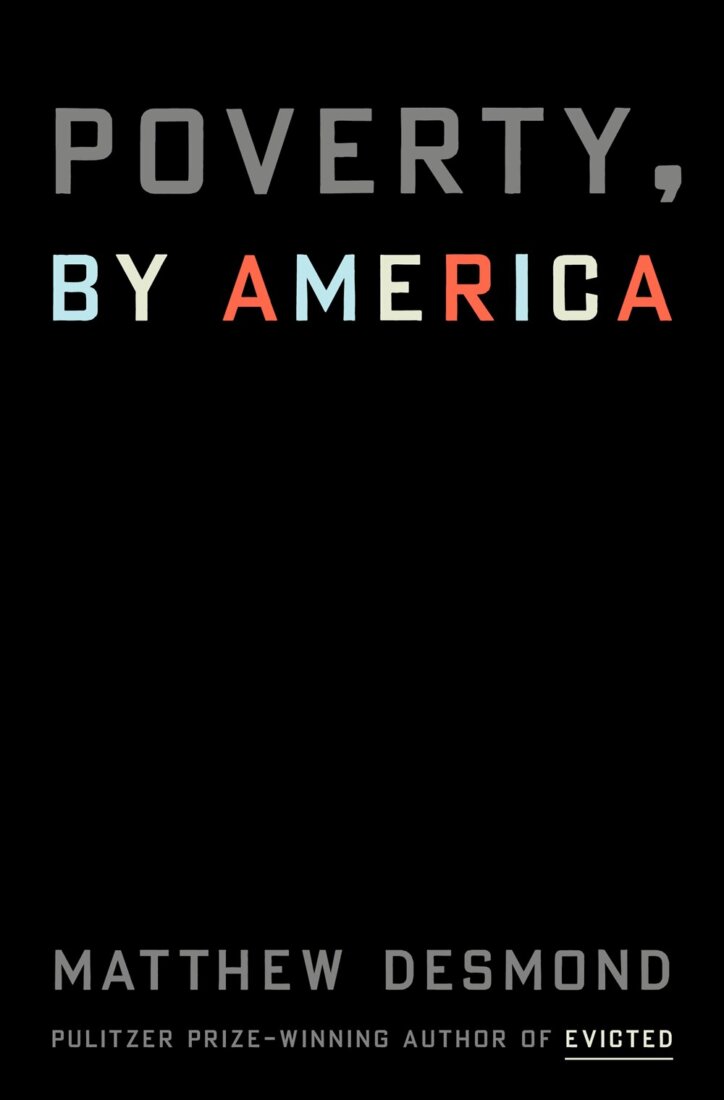 Poverty, by America by Matthew Desmond
Crown | March 21
Winner of the 2017 Pulitzer Prize for General Nonfiction Matthew Desmond is back with more searing sociological commentary. Poverty, by America builds on the groundbreaking storytelling in Evicted: Poverty and Profit in the American City, zooming out from that book's focus on housing insecurity to encompass the broader issues that contribute to America's poverty epidemic, such as low wages and wealth inequality. Ultimately, Poverty, by America tackles the question: Why does the richest nation on Earth have more poverty than any other advanced democracy? It's an unwieldy question, but Desmond is just the man to tackle it.
The Best Strangers in the World by Ari Shapiro
HarperOne | March 21
Broadcaster, journalist and host of the NPR news program "All Things Considered" Ari Shapiro adds "author" to his string of credits this March. The Best Strangers in the World: Stories From a Life Spent Listening is a memoir in essays that goes behind the scenes of his exciting professional life (riding on Air Force One with the president, reporting on the Syrian refugee crisis) as well as his personal life (his childhood, his marriage and his love of musical theater). In both spheres, Shapiro is charming and personable, sharing his life with a mixture of earnestness and panache. If you're a fan of "All Things Considered," you'll likely hear his voice in your head while reading; we bet the audiobook for this one will be stellar.
The Wounded World by Chad L. Williams
FSG | April 4
Armchair historians with an interest in World War I should mark their calendars for April. Brandeis University professor of history Chad L. Williams' The Wounded World focuses on the evolution of W.E.B. Du Bois' stance on the First World War and Black Americans' role within it. After the great thinker, sociologist and author originally came out in support of the Allied cause, he came to regret this decision and struggled for two decades to write a definitive account of Black Americans' involvement in the war, which he never finished. Williams chronicles Du Bois' attempt to write that history, illuminating new insights into Black people's experiences during the 20th century along the way.
A Fever in the Heartland by Timothy Egan
Viking | April 4
National Book Award and Pulitzer Prize winner Timothy Egan has a stunner in store for history fans this year. A Fever in the Heartland: The Ku Klux Klan's Plot to Take Over America, and the Woman Who Stopped Them is another narrative, page-turning history from the author of The Worst Hard Time and The Big Burn, this time zeroing in on 1920s America at the height of the Ku Klux Klan's terror. Egan tells the story of D.C. Stephenson, the Grand Dragon of Indiana, who had governors, judges and pastors in his pocket and who even claimed to have a phone that provided a direct line to the president. This was a time when the KKK baldly broadcasted its message of white supremacy to the whole nation, and A Fever in the Heartland reveals how one woman changed that forever.
A Living Remedy by Nicole Chung
Ecco | April 4
In her bestselling 2018 memoir, All You Can Ever Know, Korean American author Nicole Chung grappled with the ways she benefitted from and was wounded by growing up in a white adoptive family. In her second memoir, A Living Remedy, Chung digs deeper into the dynamics of family, class and how guilt mixes with gratitude when one generation becomes more successful than the last. When her father died from kidney disease at age 67, Chung had to face the wealth and health care inequalities that hastened his death—inequalities she knew that she and her children would not face. It's a tender personal story with powerful social and political ramifications.
This Isn't Going to End Well by Daniel Wallace
Algonquin | April 11
The beloved author of Big Fish and five other novels will publish his first work of nonfiction this April. This Isn't Going to End Well: The True Story of a Man I Thought I Knew is a memoir about Daniel Wallace's late brother-in-law, William Nealy, who died by suicide in 2001. From the time Wallace was 12, he admired his big sister's impossibly cool boyfriend, and later husband. Nealy was a cartoonist, mountain rescue specialist, professional drummer, author, sculptor, construction worker, civil rights activist and a dozen other things—the definition of "larger than life," up until his death at age 48. After that, Wallace began to uncover the secrets Nealy had kept hidden all his life, and This Isn't Going to End Well outlines the complicated, tender truth about one mythical man.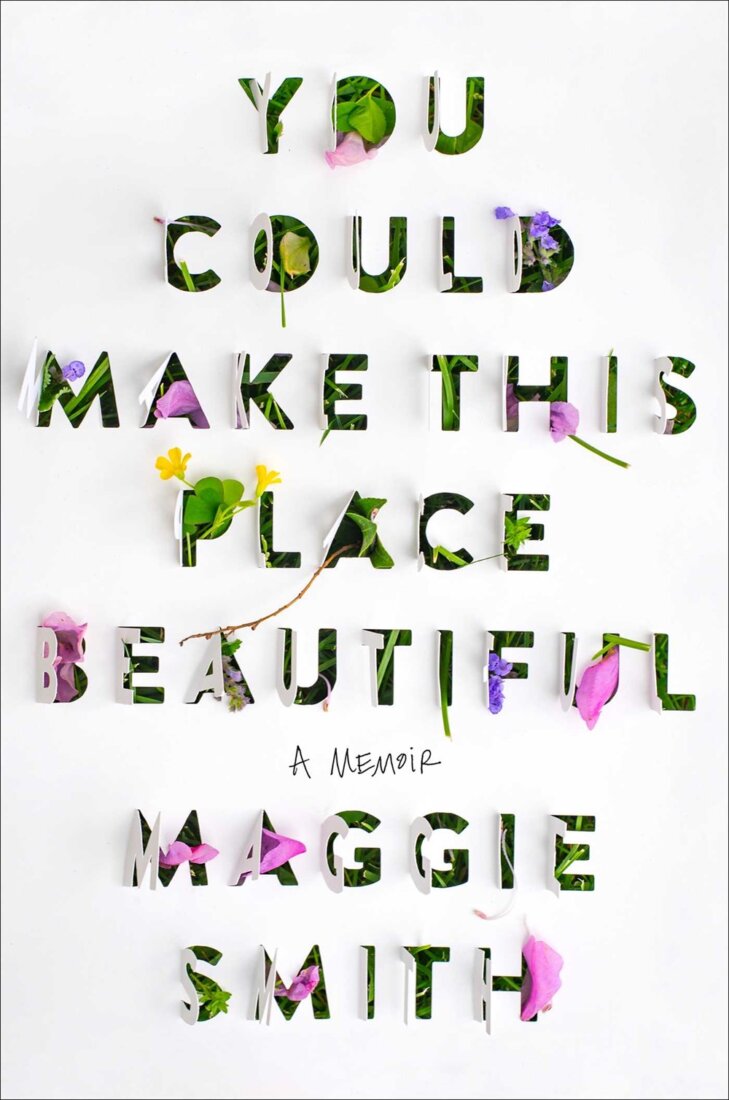 You Could Make This Place Beautiful by Maggie Smith
Atria | April 11
In 2020, poet Maggie Smith released the much-needed book Keep Moving, a bracing collection of quotations and essays about life after divorce and what comes next. In You Could Make This Place Beautiful: A Memoir, Smith unfurls the full story for the first time, dispatching scenes from before and after her marriage to create a kaleidoscope of a memoir. Along the way, Smith vies with patriarchy, motherhood and work as she carves a path through loss and seismic change. This book will be a lifeline to readers looking for ways to pick up the pieces and turn them into a beautiful collage.
Alexandra Petri's US History by Alexandra Petri
Norton | April 11
Humorist Alexandra Petri, a columnist for The Washington Post and author of Nothing Is Wrong and Here Is Why, has more laughs up her sleeve. Alexandra Petri's US History: Important American Documents (I Made Up) is like a compilation of McSweeney's best listicles and articles, except they're all about American history, and they're all written by one very funny person. Spanning 500 years of real history, each of the book's entries constructs a fake historical document: Francisco de Coronado's letter to Charles V; an toy ad for Puritan parents; John and Abigail Adams's sexts; and many even more ridiculous entries from the satirical archives. This book is a must-read for history buffs with a sense of humor.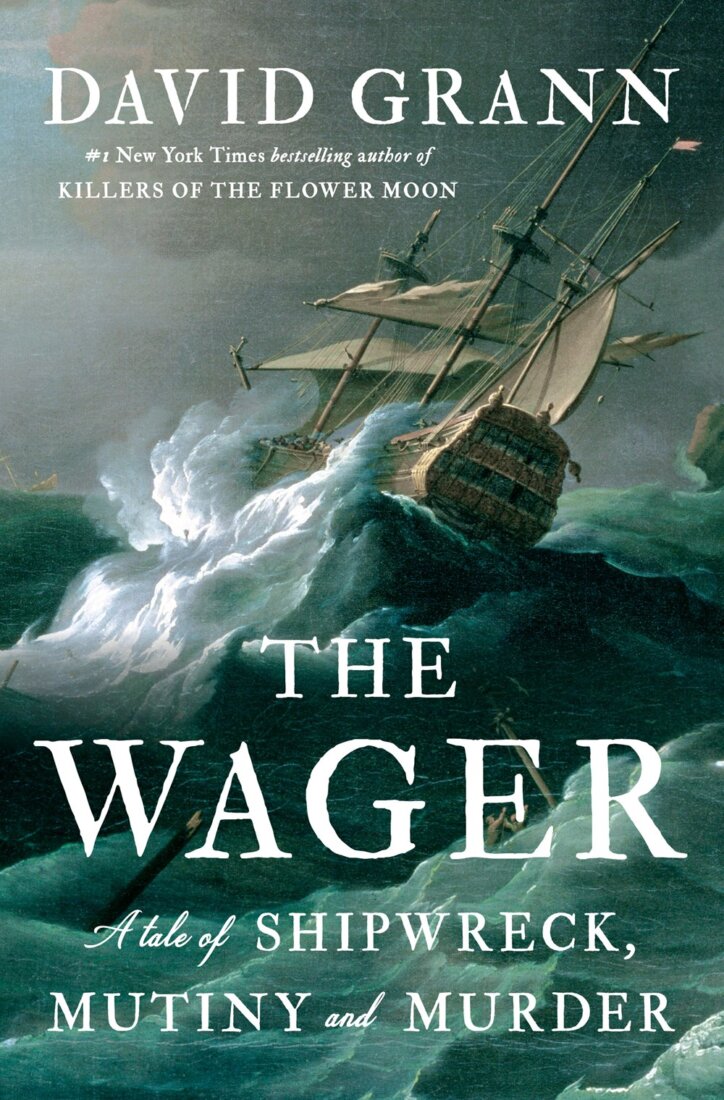 The Wager by David Grann
Doubleday | April 18
The bestselling author of ​​Killers of the Flower Moon—the film adaptation of which, directed by Martin Scorcese, will be released this year—returns with another gripping, twisty narrative history. The Wager: A Tale of Shipwreck, Mutiny and Murder tells the story of a British ship that washed up on Brazilian shores in 1742 after months of being marooned off the coast of Patagonia. The crew was welcomed and celebrated—until another ship washed ashore in Chile six months later and those on board accused the first group of being not heroes but mutineers. If you've ever wondered how Lord of the Flies might have played out if it had been adults instead of children stranded on that island, David Grann has the shocking answer.
Honey, Baby, Mine by Laura Dern & Diane Ladd
Grand Central | April 25
Actor and cultural icon Laura Dern teams up with another icon—her mom, actor Diane Ladd—for their first book. Honey, Baby, Mine: A Mother and Daughter Talk Life, Death, Love (and Banana Pudding) records conversations between mother and daughter on work, love, relationships, professional success and more, born out of the long walks they took together while Ladd was recovering from pneumonia. The book will include photos, recipes and other familial tidbits, ultimately creating a rich mosaic of two legendary women as they formed a deep friendship.
Our Migrant Souls by Héctor Tobar
MCD | May 9
Pulitzer Prize-winning journalist and novelist Héctor Tobar (The Last Great Road Bum) showcases his social science expertise in Our Migrant Souls: A Meditation on Race and the Meanings and Myths of "Latino". As a Los Angeles native and the son of Guatemalan immigrants, Tobar understands all the ways that the label "Latino" fails to capture the huge and hugely diverse swath of people who identify themselves with that term. Using both his own experiences and the stories of his Latinx students at the University of California, Irvine, Tobar crafts a galvanizing portrait of Latinx people's humanity, anger and beauty, crisscrossing the terrain of pop culture, history and identity with singular dexterity.
Better Living Through Birding by Christian Cooper
Random House | May 9
Remember in 2020 when a white woman called the police on a Black guy who was just bird-watching in Central Park? (Of course you do.) That man was Christian Cooper, and his memoir is called Better Living Through Birding: Notes From a Black Man in the Natural World. Cooper likes to observe the migratory birds who stop in Central Park every spring on their journey back home, and his book will explore what all that time looking at the skies has taught him about safety, self-acceptance and life as a gay Black man in America. In addition to revealing more about Cooper's life, including his work as a writer for Marvel Comics, Better Living Through Birding will also serve as a handy how-to for aspiring birders.
King: A Life by Jonathan Eig
FSG | May 16
A new biography of Martin Luther King Jr. is coming this May from Jonathan Eig, who has previously written biographies of Muhammad Ali, Al Capone, Lou Gehrig and Jackie Robinson. Eig writes in the book's introduction that his biography is the first to make use of several recently released resources, including FBI documents, White House telephone recordings, materials that belonged to King's personal archivist and an unpublished memoir by King's father. Chances are high that within King: A Life's 688 pages, new revelations will come to light, and a complicated, admiring, honest portrait of an American icon will emerge.
Quietly Hostile by Samantha Irby
Vintage | May 16
Humorist, essayist and TV writer Samantha Irby expands her repertoire of hilarious writings (and animal-themed book covers) with Quietly Hostile: Essays. Now that Irby has entered the big leagues as a writer for shows like "And Just Like That" and "Shrill," her life must be glamorous and refined. Just kidding! If you're a fan of her other collections (Wow, No Thank You., We Are Never Meeting in Real Life. and Meaty), you already know that her life is just as busted as ever. (The marketing copy for this book mentions poison teeth, diarrhea and QVC, if that's any indication.) But this is good news for readers, because once the calamities of Irby's life have been processed through her singularly twisted mind, they become something funny, endearing and endlessly relatable.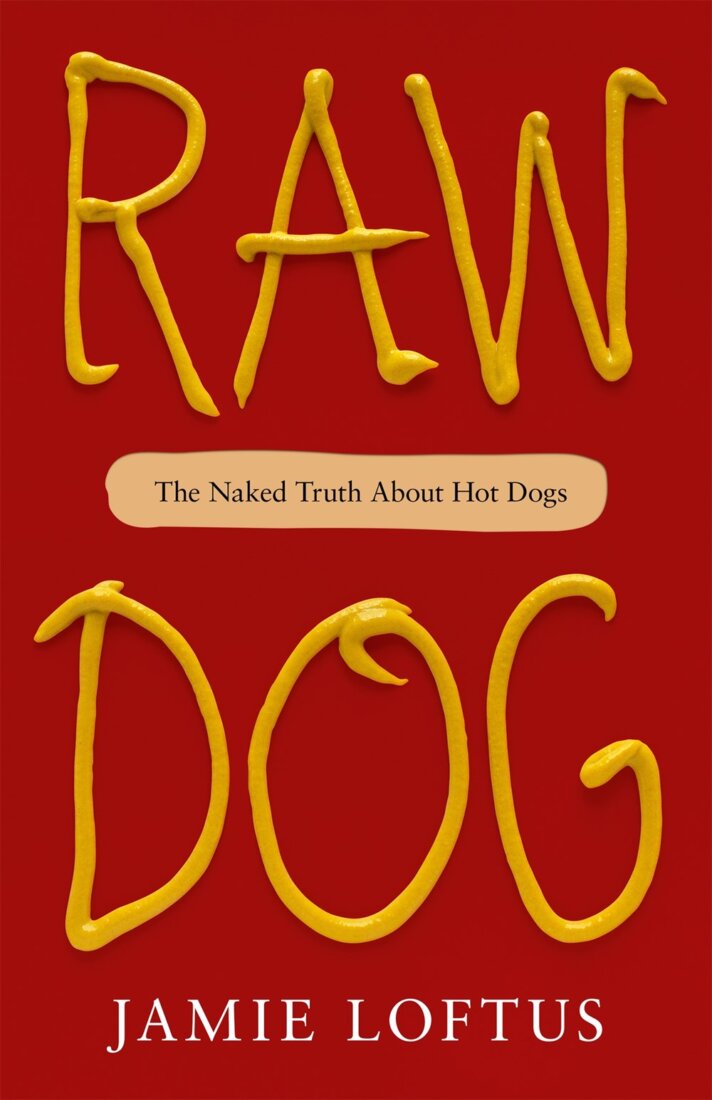 Raw Dog by Jamie Loftus
Forge | May 23
Comedian and podcaster Jamie Loftus ("The Bechdel Cast," "My Year in Mensa," "Lolita Podcast," et al.) turns her attention to the illustrious hot dog in her debut book, Raw Dog: The Naked Truth About Hot Dogs. Part memoir and part social critique, the book follows Loftus' summer 2021 cross-country road trip as she documented the myriad forms of this quintessential American food. Along the way, Loftus delves into all the ways hot dogs embody issues of class and culture in the United States, illuminating the complex history of this backyard barbecue staple with her signature mix of intellect and unhinged humor.
Why Fathers Cry at Night by Kwame Alexander
Little, Brown | May 23
Acclaimed children's and young adult author Kwame Alexander (The Door of No Return) will serve up a hybrid memoir for adult readers later this year. Why Fathers Cry at Night: A Memoir in Love Poems, Recipes, Letters, and Remembrances spans Alexander's experiences as a son, husband and father, sharing intimate glimpses of missteps and triumphs throughout his life as he has worked to understand what love is and how to share it with those he cares for. Interspersed throughout these personal stories are original poems, family recipes and other unexpected offerings, making for a uniquely varied reading experience.
Women We Buried, Women We Burned by Rachel Louise Snyder
Bloomsbury | May 23
Journalist Rachel Louise Snyder, author of the acclaimed 2019 book No Visible Bruises: What We Don't Know About Domestic Violence Can Kill Us, will tell her own story for the first time in Women We Buried, Women We Burned: A Memoir. When Snyder was 8, her father joined a strict evangelical church after her mother's untimely death. This inspired a rebellious streak in Snyder, who eventually found herself kicked out of high school and living in her car. From there, Snyder recounts her jagged path to becoming the renowned journalist she is today, through years of reporting abroad and honing her understanding of women's unique precarity in the world. It promises to be a gripping memoir of learning to survive and defending others' right to do the same.
Pageboy by Elliot Page
Flatiron | June 6
Oscar-nominated actor Elliot Page, who has portrayed so many beloved characters' stories over his career, now shares his own story in Pageboy: A Memoir. Page wrote in an Instagram post that until recently, he never felt like it was the right time to write a memoir, especially as he wrestled with gender dysphoria before his transition. But once he felt at home in his body, he could finally carve out the space to tell the truth about his life and experiences. Those truths can be found in Pageboy, which recounts Page's journey toward coming out as queer and trans, and the ways that stardom both fulfilled and delayed his dreams for his life. We expect it to be the kind of book you cheer for by the end, as the author learns how to be true to himself at last.
Moby Dyke by Krista Burton
Simon & Schuster | June 6
Krista Burton's first book, Moby Dyke: An Obsessive Quest to Hunt Down the Last Remaining Lesbian Bars in America, chronicles a road trip for the ages: visiting the last 21 lesbian bars in the United States (down from 206 in 1987). Creator of the blog Effing Dykes, Burton set out to discover where all these bars went, what the remaining ones have to offer and what queer spaces, places and rituals have been lost as LGBTQ+ communities have become more accepted by the dominant culture. Some of Burton's personal narrative is also woven into her cultural analysis, such as coming out to her Mormon parents and traveling cross-country with her husband, who is transgender. It all sounds like a wild, wonderful ride.
The Questions That Matter Most by Jane Smiley
Heyday | June 6
Beloved novelist Jane Smiley (A Thousand Acres, Golden Age, Perestroika in Paris) dips back into nonfiction for the first time since 2005 with The Questions That Matter Most: Reading, Writing, and the Exercise of Freedom. Touching on the aesthetic, ethical and contextual aspects of reading and writing, Smiley's 18 essays reflect on favorite authors, famous works from the English canon, the writing life and more. The Questions That Matter Most offers a peek into a great literary mind as it puzzles over the tricks and triumphs of other masterful writers, from ​​Franz Kafka to Alice Munro.
A Most Tolerant Little Town by Rachel Louise Martin
Simon & Schuster | June 13
Historian Rachel Louise Martin (Hot, Hot Chicken) continues her work of documenting the politics of memory across the South in A Most Tolerant Little Town: The Explosive Beginning of School Desegregation in America. Martin's second book recounts the events of September 1956 when a small town in Tennessee became home to the first school to undergo court-ordered desegregation after the Brown v. Board of Education ruling. There were death threats, violence and protests. The National Guard had to intervene. And in the years that followed, townspeople were reluctant to talk about it. Martin seems to have gotten through to them at last, however, because her book is based on interviews with over 60 of the town's residents, resulting in a patchwork portrait of a pivotal moment in civil rights history.
How to Stay Married by Harrison Scott Key
Avid Reader | June 13
Harrison Scott Key, whose first book, The World's Largest Man, won the Thurber Prize for American Humor in 2016, is back with another funny and deeply felt memoir. How to Stay Married: The Most Insane Love Story Ever Told tells the harrowing (but also somehow hilarious) story of Key's realization that his wife was having an affair with a family friend. As he tangles and untangles faith, forgiveness and fidelity, Key takes readers along for a memorable caper, trying to right past wrongs, reckon with his failings and pave a better path forward, all with his sense of humor intact.
100 Places to See After You Die by Ken Jennings
Scribner | June 13
"Jeopardy!" champion and author Ken Jennings (Planet Funny) has written a travel guide we hope you won't need anytime soon. 100 Places to See After You Die: A Travel Guide to the Afterlife splits the difference between an informative compendium of afterlife legends and locales, and a satirical travel guide for anyone crossing the river Styx (or descending into Sheol, or ascending to Valhalla). So go ahead. Study up on the customs of potential future resting places, learn the lingo and figure out what to expect when you get there—or how you should behave now to ensure your entry—all while having a laugh at Jennings' witty descriptions.
Adult Drama by Natalie Beach
Hanover Square | June 20
In 2019, Natalie Beach published an essay in The Cut about her dysfunctional friendship with full-time social media influencer and part-time grifter Caroline Calloway. In the days and weeks that followed, no one with a smartphone could talk about anything else. That viral essay leaned heavily on Calloway's actions and difficulties, but in Adult Drama: And Other Essays, Beach tells her own story. This memoir in essays seeks to capture the absurdist humor of becoming an adult, with all of its professional, romantic, personal and existential crises. We're excited to hear more from Beach, and to find out what kinds of sharp observations she'll make about finding your footing in a world off its axis.
August Wilson: A Life by Patti Hartigan
Simon & Schuster | August 15
Patti Hartigan is a theater critic who knew legendary playwright August Wilson personally, and we're eager to get her authoritative take on his life and work in August Wilson: A Life. Wilson is responsible for some of the most revered plays of the 20th century, including Two Trains Running, Ma Rainey's Black Bottom and Fences. His work explored Black Americans' experiences over the last century and made him a key figure in the Post-Black Arts Movement. Based on interviews with Wilson's friends, family and colleagues, Hartigan's biography will shine a welcome light on this essential American artist.
---
---