2023 may be newly upon us, but that doesn't mean we have to stay here. That is what is so great about historical mysteries/thrillers: They allow us to dive into another time and place and see how people lived. You get to learn about how their society works, how people eat and dress, as well as the issues of the time. And of course, there is a delicious mystery at the center of it to add that much needed drama.
What seems so neat is how the genre has broadened and deepened in the past few years. On top of the several books taking place in the United Kingdom and the U.S., we are seeing even more books covering other parts of the world like Australia and India.
I decided to put together this list of ten historical mysteries set in each decade starting with the 1970s and ending in the 1880s, to give a sense of what is out there. All have been published (or will be published) this year or last year. They take place all over the world from New York City to Bangalore, India, with a variety of amateur sleuths, working or retired detectives, and even several archaeologists. 
Representing the 1970s, Secret Identity takes place in the flailing comic book industry in 1975 New York. But for comics enthusiast Carmen Valdez, it's a dream of a lifetime to work at one of the comic book publishers, even if she's an assistant. Her boss, however, won't give her a chance, so when a fellow colleague offers to partner with her to make a new superhero, she leaps at the chance. But when the new comic is turned in without her name and the colleague dies, she decides that she has to find the culprit and rescue her own creation.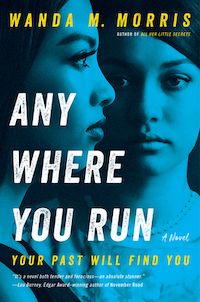 Taking place in 1964 in the middle of the Civil Rights era, two sisters find themselves in precarious positions.  Violet Richards has to flee Mississippi after killing her attacker, fearful of the repercussions of a Black woman killing a white man. Her sister Marigold finds herself unexpectedly pregnant and taking heat from the police over her sister's crime. She heads North to make a new life for herself, away from all the trouble at home. But leaving the past behind isn't so easy.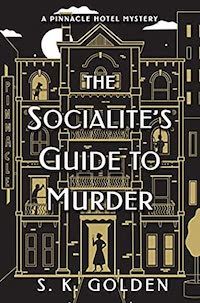 In the first book of the Pinnacle Hotel Mystery series, starting in 1958, Evelyn Elizabeth Grace Murphy has not stepped out of her father's hotel in 14 months. When her best friend/fake boyfriend and movie star Henry Fox is accused of stealing artwork from artist Billie Bell at the hotel, Evelyn decides she has to find the missing work and clear her friend's name. Then Billie is found dead, so now she has to find a murderer on top of it all. Teaming up with hotel employee Mac Cooper, she believes all the answers are in the hotel itself.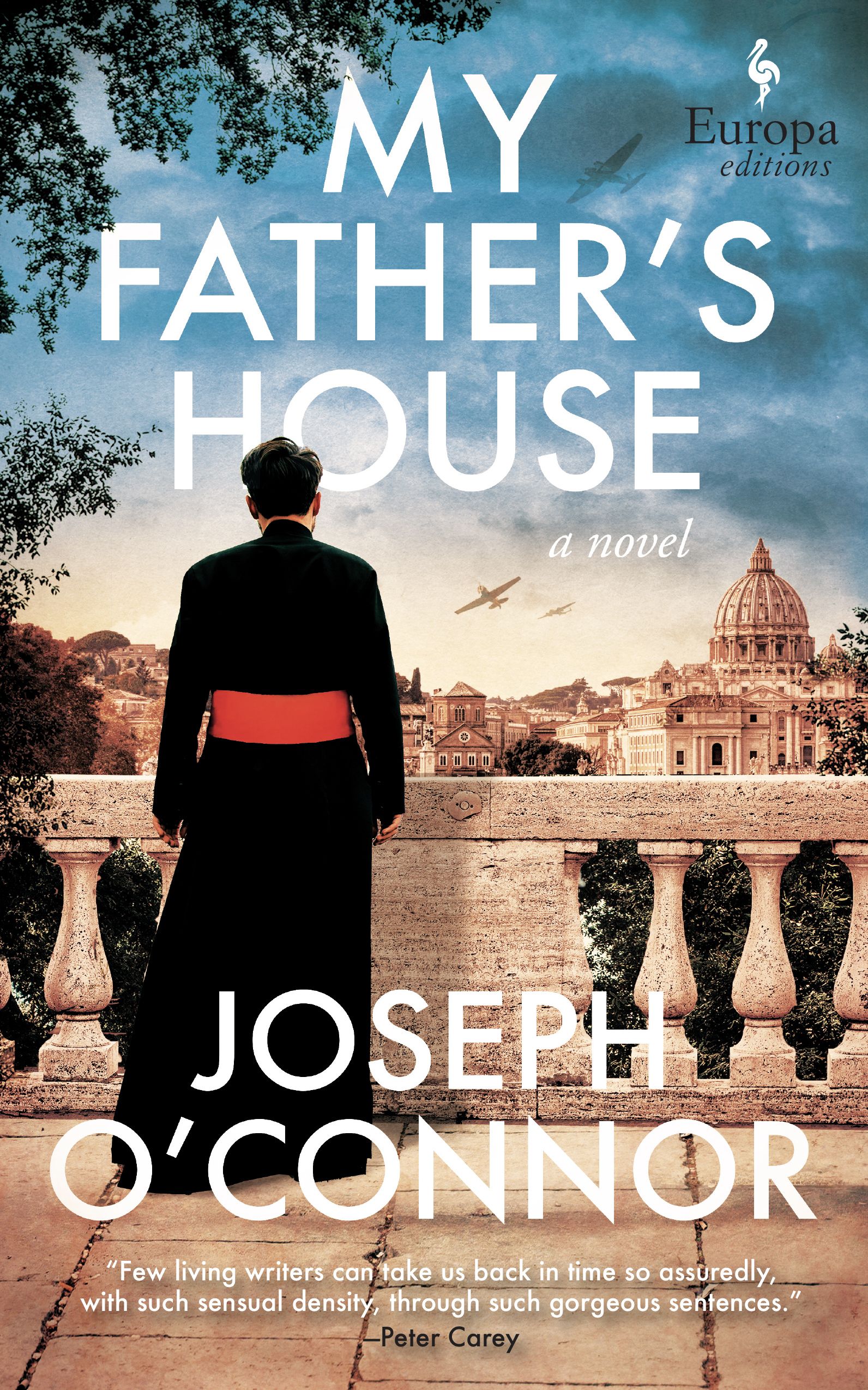 I cannot say enough good things about this World War II thriller. It's based on the true story of Monsignor Hugh O'Flaherty who helps Jewish folks, prisoners of war and others escape fascist Italy. He develops a complicated network of people who help provide money, escape routes, and more. The key group is called the Choir. Even though he's a Monsignor at the Vatican, he is not free of suspicion or even punishment. The local Gestapo boss knows something is afoot. Told from different perspectives of people in the movement, as well as the Gestapo villain, readers will hold their breath if the Choir will fulfill their critical mission. It's the first of a trilogy and a must read.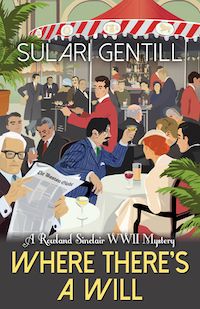 This is the tenth and most recent installment in the delightful Rowland Sinclair series. Australia-based Rowland is surprised that his old friend Daniel Cartwright has named him the executor of his will. Even more shocking is that his friend was shot to death in the Harvard Yard. On top of that all, Daniel's family is up in arms because he's left the entire fortune to Otis Norcross, whom no one knows — nor can he be found. Rowland has to figure out what happened to his friend, and find Otis, in 1930s Boston and New York.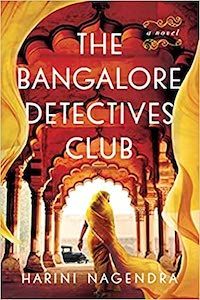 Taking place in 1920s Bangalore, India, Kaveri has just married young doctor Ramu and moved to Bangalore. She's figuring out how to be a doctor's wife, while also keeping her mind sharp by secretly studying mathematics when no one (i.e., her mother-in-law) is looking. But during a dinner party at an exclusive club, a body of a man is found that shouldn't have been there. Frustrated by the indifference and racism of the police and society to the man's death, she decides to investigate aided by her reluctant and worried husband. It's the start of a fun new series.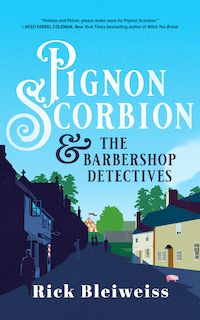 In 1910 Haxford, no one is quite sure what to do with the new police inspector, named Pignon Scorbion. After all, serious crime doesn't really happen there. Pignon is just happy to be reacquainted with an old friend Calvin Brown, who runs a barbershop in town. When three cases fall into his Pignon's lap, Calvin offers up his barbershop and fellow barbers to interview witnesses and get to the bottom of each crime. For folks who love Sherlock Holmes and Hercule Poirot, you'll enjoy this new series.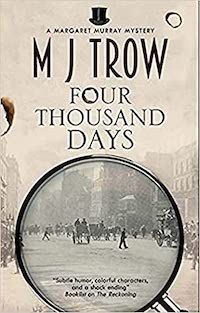 Archaeologist Margaret Murray does  not believe that her student at University College in London killed herself. Dr. Murray decides that the only thing she can do is use her skill set and apply it to the life and death of Helen Richardson. As she peels back the layers of her former student's life, she realizes that there is a lot more to uncover, including a potential earth-shattering find.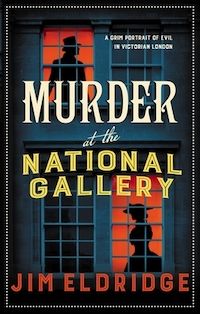 Taking place in 1897, the seventh book in the Museum Mysteries series opens when a mutilated body of a woman, a model for a famous artist, is found at the National Gallery. People fear that Jack the Ripper has returned. Daniel Wilson and Abigail Fenton are on the case to figure out if the artist had anything to do with her death.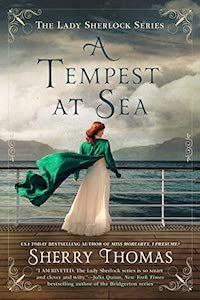 Last but not least, the seventh book in the Lady Sherlock series is coming out this year. Charlotte Holmes is on a mission from the crown to rescue a dossier, and to remove prying eyes, she dresses up as an elderly lady. But instead of an easy retrieval, someone is found dead and Charlotte's mother is accused. Can Charlotte maintain her disguise, find the real culprit and continue her mission?
---
I can't wait to see what new series we'll see in the rest of 2023. For more historical mysteries, check out this post or this list of the best historical mysteries.