When I think of award-winning graphic novels, two immediately come to mind. They are Alison Bechdel's Fun Home: A Family Tragicomic and Alice Oseman's Heartstopper series. Although I'm not as well-read in graphic novels as some, I've read both of those. I absolutely adored them for very different reasons. People recommend Bechdel's memoir so often and so I imagine you may have run across it before. If you haven't read it yet, just now that it mentions suicide. Oseman's series also has an emotionally abusive relationship and mentions past experiences of homophobia and bullying. Both are superb reads that I highly encourage every reader to pick up.
For me, I seem to go through phases. For a while I won't read many graphic novels and then suddenly I'm reading a ton. And then something changes again, and I'm back to reading things without many pictures. It's odd. However, I find that graphic novels are always a good addition to my reading rotation. So that leads me to my list: you never know when an award-winning graphic novel might be just the thing for your reading life. I have some fantastic ones to recommend below if you need ideas of where to start.
There are also a variety of awards in this list. I tried to choose both the best known ones and some more obscure awards to keep you guess– I mean reading. Definitely reading.
Let's dive into 20 must-read award-winning graphic novels with something for every kind of reader.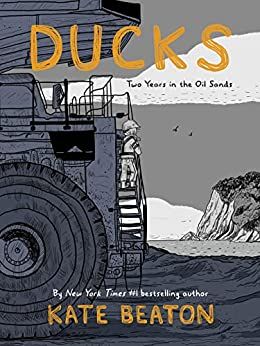 As I read this, I had a sense of foreboding that things were going to get very dark very quickly. They did. However, this is still a fascinating memoir about Beaton's two years working in the Canadian oil sands after graduating from college. In the first few pages, she starkly outlines the difficulty of staying in a community that offers few viable economic opportunities for young people. She summarizes it so succinctly: "It is time for another empty chair around the table. It is time to go." This was also one of former President Barack Obama's favorite books of 2022. Bear in mind that it discusses sexual assault and its aftermath, as well as drug use and addiction.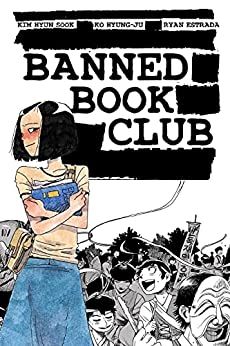 Banned Book Club by Kim Hyun Sook and Ryan Estrada (Commended Book by the Freeman Book Awards for East and Southeast Asian titles for Children and Young Adults)
This is the story of the author's first year at university in South Korea and how she accidentally joined a banned book club at her new institution. At turns funny and extremely moving, this follows her own political awakening and her gradual realization that it is possible to fight against and improve the social system she was born into. In terms of content, there is at least a mention of sexual assault (although no depiction of possible circumstances) and also students were beaten on the page in a few instances.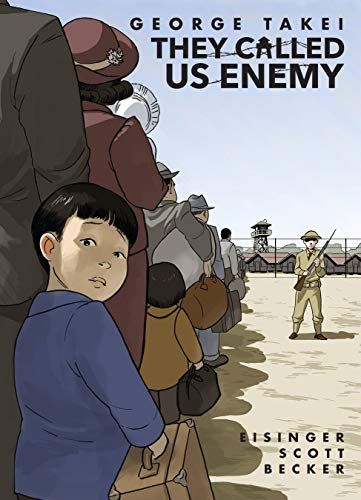 They Called Us Enemy by George Takei, Justin Eisinger, Steve Scott, and Harmony Becker (Eisner Award for Best Reality-Based Work 2020)
This is about George Takei's personal experience as a child caught up in the U.S. government's detainment and incarceration of Japanese Americans after Japan attacked Pearl Harbor in 1941. I recommend this book all the time and hope as many people as possible will read it. If you want to learn more about this part of U.S. history, I suggest starting with this book and at the Densho website.
El Deafo by Cece Bell (Judy Lopez Memorial Award 2015)
Cece Bell's lovely autobiographical book is so excellent that I recommend it to all ages of readers. Bell follows her childhood and her illness-acquired deafness in a way that even very young readers can grasp and engage with. If you're looking for more deaf characters, try these 9 titles with deaf characters or these books about hearing loss. I also very much enjoyed My Life of Language, a memoir from professor of Deaf Studies Paul Ogden.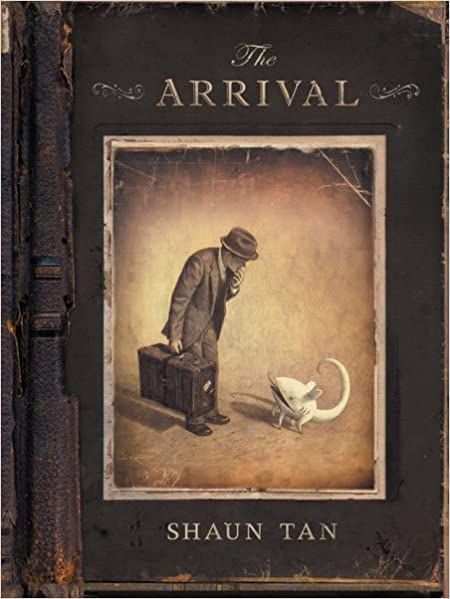 The Arrival by Shaun Tan (Best Book for Young Adults, American Library Association 2008)
Wordless and captivating, Tan's book will leave you wondering how people ever manage to move from country to country without losing important parts of themselves and their loved ones. Intricate illustrations will guide readers through a story that appears at once profoundly unique and still hauntingly familiar. Tan is one of those authors I keep coming back to and whose work I recommend to other readers on a regular basis.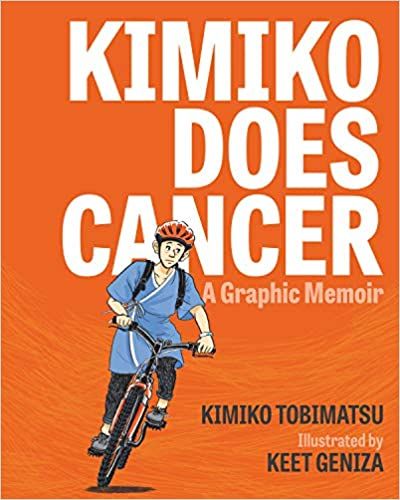 Kimiko Does Cancer by Kimiko Tobimatsu and Keet Geniza (Joe Shuster Award for Best Writer 2022)
Young, queer, and of mixed descent, Tobimatsu tells the story of her diagnosis and navigation of the medical system as a breast cancer patient at 25. She has some really thought-provoking encounters with medical care professionals and their assumptions about her as a person. A fascinating read, I'm glad she survived to tell readers what it was like trying to live a semi-normal life while dealing with the truly awful effects of cancer treatment. It is an excellent title from a Canadian writer and a Filipine-Canadian illustrator.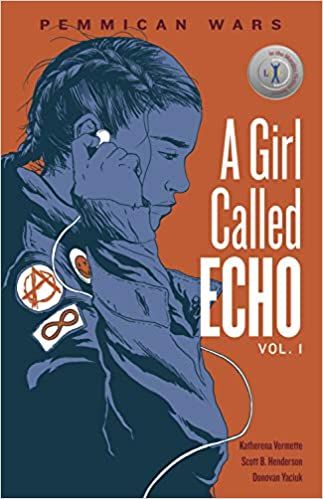 Pemmican Wars (A Girl Called Echo vol. 1) by Katherena Vermette, Scott B. Henderson, and Donovan Yaciuk (Prix Aurora-Boréal, Meilleure bande dessinée 2022)
Katherena Vermette is Métis and makes Echo Desjardins the Métis main character of her graphic novel series set in Winnipeg, Manitoba. Echo is a very isolated and withdrawn teenager who is clearly dealing with some things as she navigates her school and home life. As someone who grew up far away from this character's experiences, I enjoyed this both for the depiction of her day-to-day life and also for the historical dreams she has that almost feel like flashbacks.
My Brother's Husband by Gengoroh Tagame (Excellence Prize at the 19th Japan Media Arts Festival in 2015)
This title has a very different look and feel compared to the others on this list. The art style strikes me as more manga than some others here and the muscular male characters mostly take center stage. The story revolves around Yaichi Origuchi, a stay-at-home father of a little girl, and his deceased brother's husband, Mike Flanagan. Yaichi has somewhat mixed feelings about meeting his Canadian brother-in-law and learning more about his brother's life.
This is another graphic novel that is both historical and autobiographical. Bui first set out to chronicle some of her family history and the book is the result of those simple beginnings and what must have seemed rather humble efforts at the time. I absolutely cannot believe that Bui had never illustrated a comic in her life before writing this. It is amazing and also shows that there is still hope for anyone who has not tried something like this before. It boggles the mind that Bui could become so adept at it and produce something so beautiful. This book was also chosen as one of the U.S. National Endowment for the Art's "Big Reads" titles and if you like it, you might look at the other books on the NEA's archive list or the active titles list as there are some phenomenal choices on both.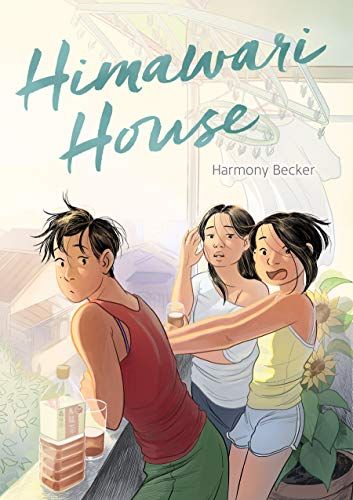 Himawari House by Harmony Becker (Kirkus Prize for Young Readers' Literature 2022)
Becker illustrated They Called Us Enemy above, using her very expressive style. Himawari House also introduces a character who has ties to Japan, but under very different circumstances from those of George Takei's. The three main characters of this novel connect in Japan where they study the language and culture, while trying to find themselves and eat tons of delicious Japanese food.
When Stars are Scattered by Victoria Jamieson and Omar Mohamed (Walter Dean Myers Award 2021)
Based on Omar Mohamed's experience growing up in a refugee camp in Kenya, the authors show the humanity, extreme poverty, and the inherent difficulties of growing up under these circumstances. I find myself recommending this title over and over again. As far as I know, this is a standalone title and I really wish there were a second part to it. While I love that Mohamed was eventually able to leave his circumstances, I keep wondering how tough it must have been to adjust to life in the U.S. and the afterword wasn't enough to satisfy my curiosity. I feel like there is another book to be written here, but for now, I will have to satisfy myself by recommending this one to whoever will listen.
New Kid by Jerry Craft (John Newbery Medal 2020)
This book gets recommended a lot and for good reason. Written from the perspective of 7th grader Jordan Banks, Craft explores the life a non-white kid at a predominantly Caucasian private school. The main character's loving parents enroll him in a prestigious private school, Banks begins to feel as if he has to learn to navigate two worlds, neither of which does he fit into all that well. This is a great title for kids and adults. I am looking forward to reading the third book in the series School Trip which is now available (so hurry up and read books one and two if you haven't already!).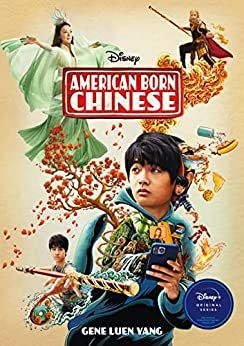 American Born Chinese by Gene Yuen Lang (Michael L Printz Award 2007)
I found this at turns funny and also very thought-provoking. I'm still not sure about the Monkey King character storyline, but it definitely gave me parts to chew on as I tore through and found I enjoyed this book immensely. It is another title that I find myself wanting to revisit and recommend to others, so if you haven't read it, now is your chance!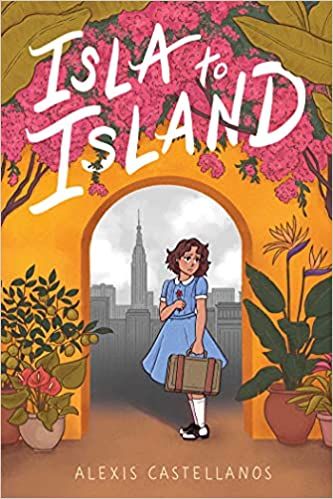 Isla to Island by Alexis Castellanos (School Library Journal Best Book of the Year)
This historical graphic novel is not exactly wordless; instead I would call it very limited in the text it employs to convey its story. The story is a much needed one about a girl named Marisol whose parents send her away from post-revolutionary Cuba to a new home with in New York City. If you enjoy this, you might also try The Flamingo by Guojing, another graphic novel with very little text and a captivating story.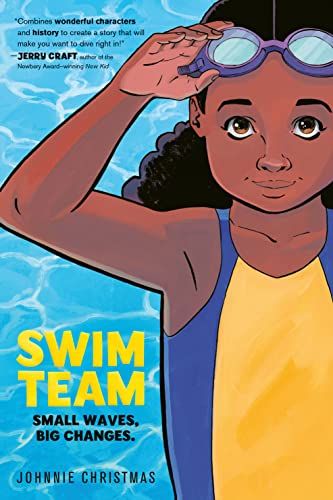 Swim Team by Johnnie Christmas (Longlist, National Book Awards 2022 for Young People's Literature)
The main character, Bree, has to make some big adjustments after moving to a new school, city, and state. I liked this particularly because it seemed to tread the important line between focusing on individual characters and weaving in the community so well. This is one of those titles that I think both grownups and younger readers can and should read.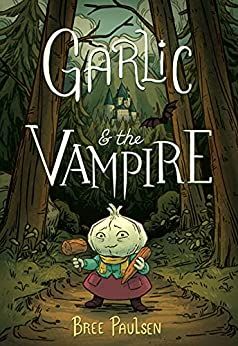 Garlic and the Vampire by Bree Paulsen (New York Public Library's Best Books for Kids 2021)
If you're looking for adorable talking vegetables and fruits, and an encouraging depiction of anxiety that may help some readers see themselves in the pages of a book, then look no further. Although Garlic is a chosen to go on what she thinks is a mission to confront the vampire in this tales, she gets much more than she bargained for when she actually finds him. This was also nominated for a 2023 Maine Student Book Award, an award that is entirely voted on by students who love to read.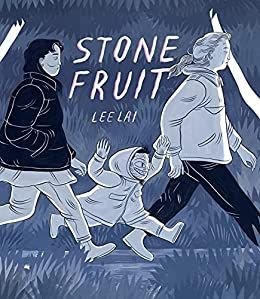 Stone Fruit by Lee Lai (Lynd Ward Graphic Novel Prize 2022)
As soon as I started reading Australian-born Lai's debut, I was gripped by this sense of foreboding. Was it the artwork? Was it the often pained expressions on the main characters' Bron and Ray's faces? I'm not sure but it definitely struck me that their relationship was either fading or entirely moribund. And that there was a profound loss that would simply have to be dealt with. While there is no neat ending, I felt as if I benefited from immersing myself in their world and I offer you the chance to visit it too.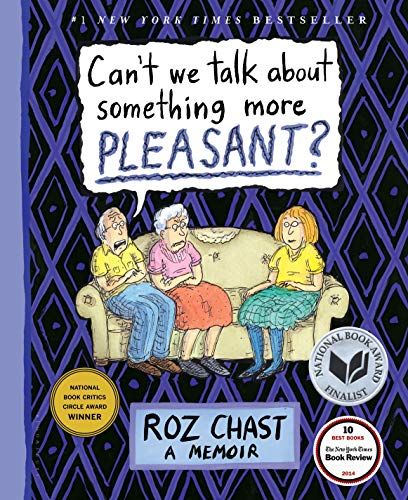 This is a graphic memoir about Chast's last 10 years or so with her parents as their health declined. It is also about how she struggled to deal with the reality of this declining health as their one and only offspring and how surreal she found it to be working through this final reality. Sometimes funny, this is also a deeply moving work that anyone with aging parents could read and probably relate to.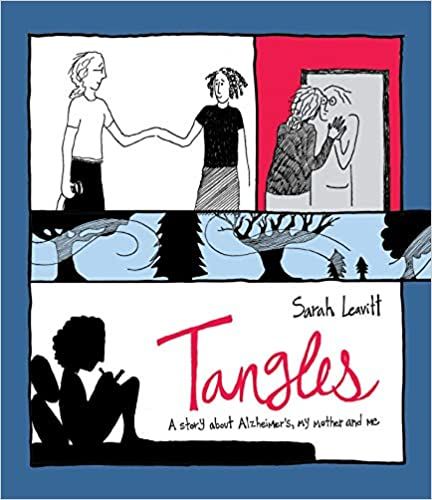 This is another award-winning graphic novel that deals with an aging parent and their declining health. This is also another excellent choice from a Canadian author. What is it with these people and their insightful and self-reflective selves? Is there something in the water up there in Canadia land? That is what's called, right? Just kidding, as someone who grew up south of that border, I do not think the water is all that different there. However, I do sometimes wonder if the literary output of our northern neighbors may be overlooked in comparison to American authors, so I am glad to do my part to highlight some of these interesting titles that are connected to what is today Canada.
Miss Quinces by Kat Fajardo (Pura Belpré Award Winner 2022)
Fajardo does such a great job of making readers love the main character, Sue, and absolutely side with her even though her loving family just wants to help her celebrate her quinceañera. I mean she just wants to draw comics and read all summer. Is that too much to ask for in life? I think not! This was also published at the same time in Spanish as Srta. Quinces and it is a great read any way you slice it.
---
And that is it for my list! If you still want more, you could try the best graphic novels for beginners (which has a little overlap with my list above) or these genre-bending graphic novels. The latter of these two also has Taproot: A Story About a Gardener and a Ghost, which I absolutely adored. I must admit that I found it a tiny bit scary, but I also found it (mostly) comforting and lovely.