Simonetta Lein is a woman of substance. Literally one of the most fascinating, beautiful and successful women in the world, she embodies all of the qualities that the rest of the women in the world try to emulate on a daily basis. A successful model, author, tv host of "The Simonetta Lein Show", one of the biggest fashion influencers in the world (named a Top 5 Fashion Influencer by Forbes Magazine) and has amassed an incredible following over 4 million strong on Instagram. She is also a philanthropist, graciously giving back to the world through her charity The Wishwall Foundation.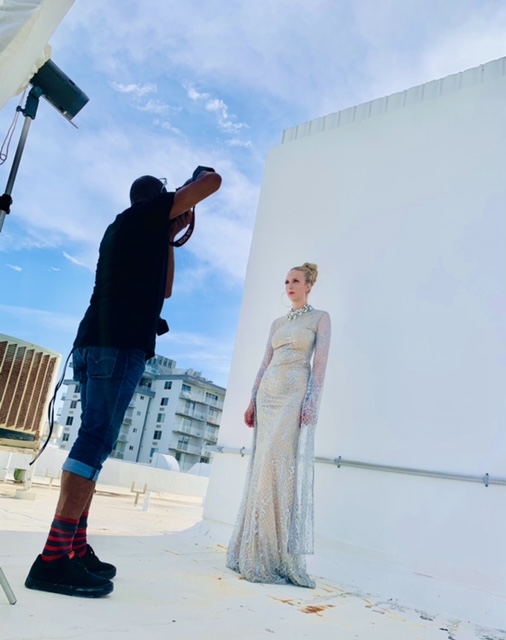 Influencer News sat down with the amazingly talented Simonetta Lein for a short Q & A session:
As a woman of substance what advice would you offer to inspire other women?
Do not be intimidated. In a male dominated world, women can also become Sharks. After interviewing The Shark Kevin Harrington on The Simonetta Lein Show, I walked away with a strong confirmation that women in business don't have to be afraid to be opinionated.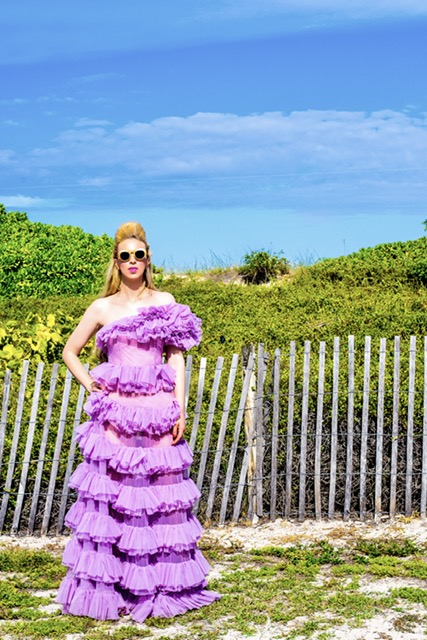 As a TV show host which kind of guests inspire you the most?
My favorite guests are the individuals that are genuine and self-made. The true artists are humble and kind, as they know what is like to struggle. I must say that almost all of the show's guests gave me that feeling, and we select who we interview very carefully, looking for guests who are "Real" and we have been fortunate to interview many. I personally stand for real talent and humility. I go crazy for singers who can just improvise with me or artists in general that can share true knowledge and experience.
What do you hope the photographer captures during a photo shoot?
My true self. In order to do that I have to feel at ease and create a relationship with the photographer's camera. That is the number one photographer's skill, and great photographers have that talent.
Who are you influenced by?
I am influenced by people who never give up no matter how difficult their circumstances are. I am influenced by mothers that are also in business, men who are kind to women and show respect, women who show the way and are not afraid to be themselves. I am basically influenced by everyday heroes.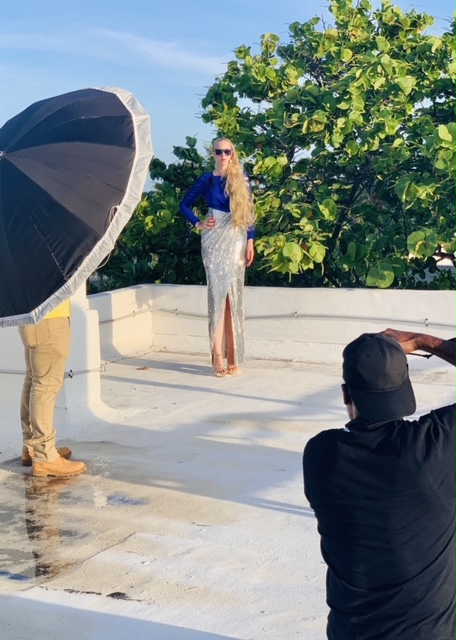 What inspired you to model, become an influencer and then a show host?
I was told at a very young age that I should become a model.  I remember as a child wanting to be very feminine and trying my mother's makeup, and I loved dressing up. It was natural to me. I have then understood the power of social media but before that I paid my bills as an actress and a writer. In 2020 the right project came with "The Simonetta Lein Show" and all of my talents came together. I am a strong believer in doing things well, so I now understand why it took me some time to develop the skills necessary to become a successful host. Life brings you things when you are ready, we just have to keep on polishing the craft and be ready when life calls.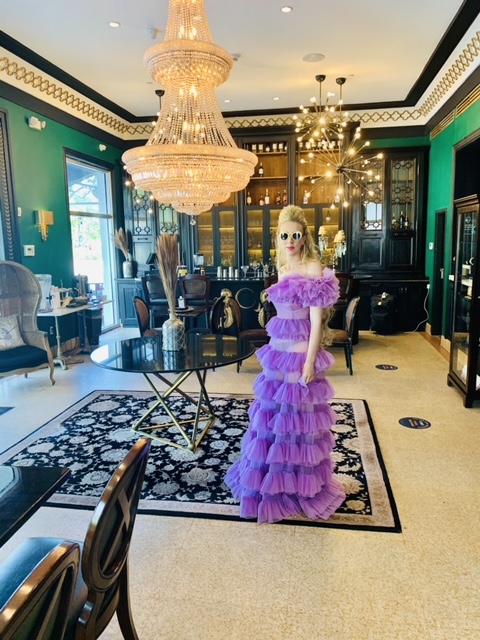 What future plans do you hope to acquire in the field of art and entertainment?
Long life to The Simonetta Lein Show. I am told I put everyone at ease, that is my ultimate goal. To give to my public something soothing and real. I want to continue to inspire.
Follow Simonetta Lein on IG https://www.instagram.com/simonettalein
Top Model Simonetta Lein @simonettalein
Photo /MUA by: Micheal A. Clark – @macphotoimage
Hair by: Lorial Wilson – @Lorialstyles
Production Assistant:  Joshua A. Butler – @Imjustjoshingya32
Production Manager Raphael Anthony Amabile of Ausonia Partners LLC
Clothing The Confessional Showroom @theconfessionalshowroomnyc
Location Cavalier Hotel South Beach @cavaliersouthbeach
Glasses Stevie Boi @sbshades