The Will Eisner Comic Industry Awards are the most prestigious awards in the American comics industry. This year was the 35th annual Eisner Awards. Several comics won multiple awards, including Ducks by Kate Beaton for Best Graphic Memoir and Best Writer/Artist, The Night Eaters Book 1 by Marjorie Liu and Sana Takeda for Best Graphic Album­–New and Best Painter/Multimedia Artist, and Parker: The Martini Edition by Darwyn Cooke and Richard Stark for Best Graphic Album–Reprint and Best Publication Design. Batman comics took home four different awards.
Here are some of the winning comics, but be sure to check out the full list for many more categories.
2022 Eisner Awards Winners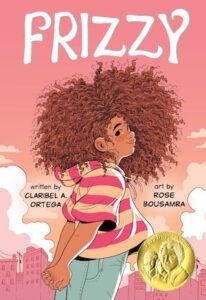 Best Publication for Kids (ages 9-12)
Frizzy by Claribel A. Ortega and Rose Bousamra (First Second/Macmillan)
Best Publication for Teens (ages 13-17)
Do a Powerbomb! by Daniel Warren Johnson (Image)
Best Humor Publication
Revenge of the Librarians by Tom Gauld (Drawn & Quarterly)
Best Reality-Based Work
Flung Out of Space by Grace Ellis and Hannah Templer (Abrams ComicArts)
Check out the full list of Eisner Award winners at Comic-Con.
Find more news and stories of interest from the book world in Breaking in Books.
Also In This Story Stream