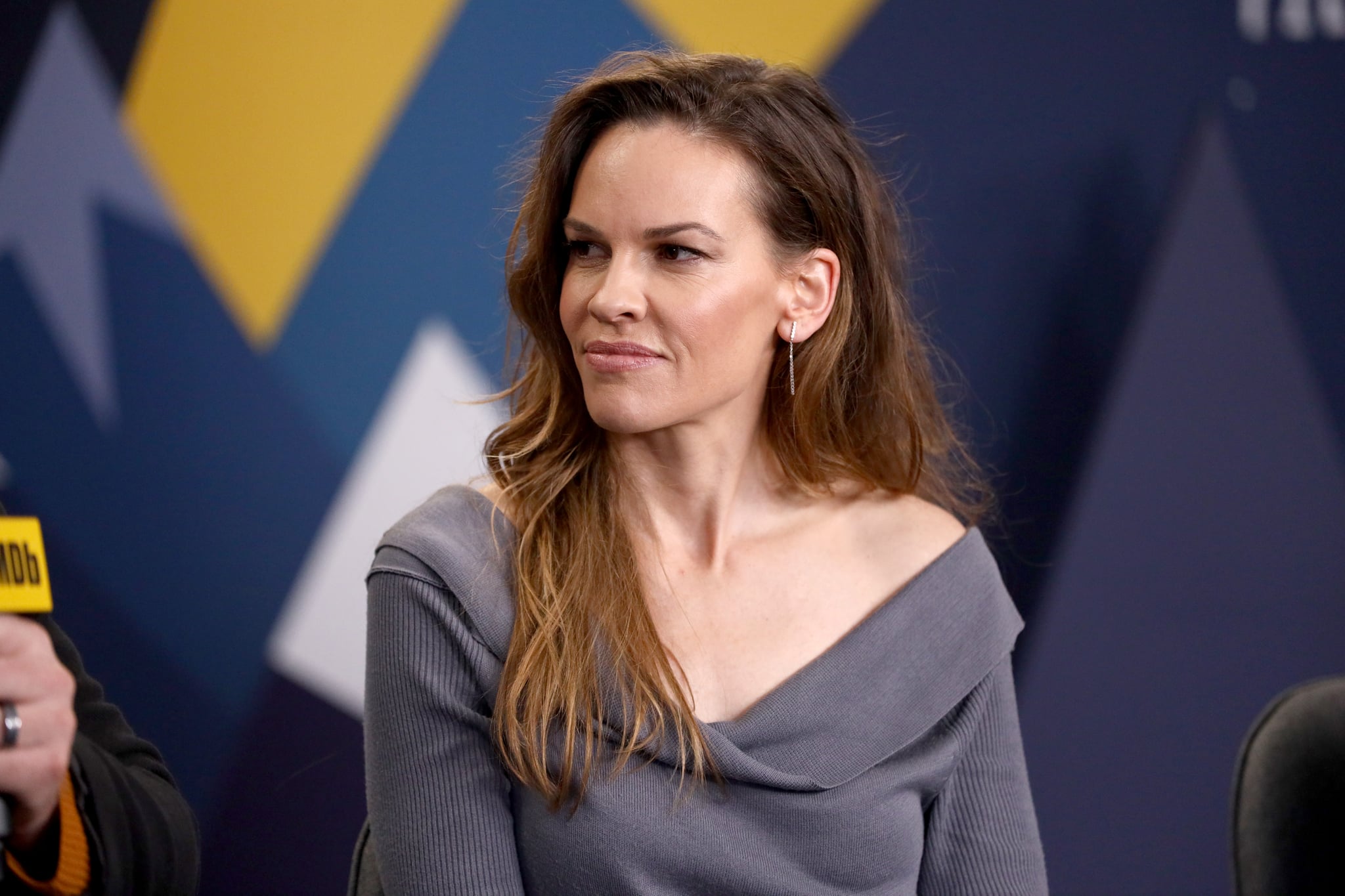 Image Source: Getty / Rich Polk / Stringer
When she was several months pregnant with her twins, Hilary Swank wowed us with her prenatal workouts, which included impressive strength moves while she sported an equally impressive baby bump. Now that she's about four months postpartum, she's wowing us again — but this time, with her high-adrenaline naptime activities.
In an Instagram post on Aug. 8, Swank shared a photo and video of her looking like an expert on an eFoil surfboard during a family lake vacation. "Meanwhile during nap time .. 🏄🏻‍♀️ 🌊😜" she wrote in the caption. "While unplugging from my devices and spending the week with my family was the best birthday gift of all, this eFoil board was a close second 😜 #CoolMomThings #PostPartumThings #Levitating"
Swank, who just celebrated her 49th birthday, and her husband, Philip Schneider, welcomed their twins (a boy and a girl) in April — and she clearly hasn't let new-mom life slow her down much.
Fans and friends sounded off in the comments, with mom and fashion influencer Nicole Warne Shadbolt writing: "I do not look like this during nap time 😂🫶🏻😍" and another saying: "Supermom to the rescue! Just flies in on her magic board".
That "magic board" Swank is riding is a Fliteboard eFoil, a carbon hydrofoil board powered by an electric motor. Unlike traditional surfboards, which float on the water, a foil board allows you to surf above the water, according to Lift Foils. You control the board with a Bluetooth remote, and the motor lets you fly above any body of water without needing to be propelled by wind or waves, as you can see in Swank's video.
Though it's electrically powered, eFoiling still offers a bit of a leg and core workout, similar to other board sports like snowboarding or surfing — though Swank makes it look almost too easy. Intrigued? If you want to try eFoiling, you can check out some options on Fliteboard's website.