If you're using books in part to escape from the world for little blips of time as a breather to recharge your batteries, August book clubs once again offer a huge array of excellent picks for you. Most are exclusively virtual book clubs, one is in-person, and a brand new book club will do both. Bonus: many of them are author-inclusive if you're a fan of hearing the author chat about their own work.
Let's start by playing my favorite game: did more than one book club pick the same book this month? The answer is: Yes! And it's a tense read!
For those who like backlist books, you have one memoir, one essay collection, and one picked on its 25th anniversary by a beloved author! There's a sweet summer book by an author with a deep backlist, a popular reviewer has a new book club with a powerful nonfic selection, there's a coming-of-age novel, and there's a debut contemporary. You also have options for romance picks, and the first adult novel from the author of The Poet X! It's another great month to join, or follow along, with a book club!
Ripe by Sarah Rose Etter
About the book club: Author Roxane Gay (Bad Feminist, Ayiti, The Banks) selects a monthly book with the goal of "Authentic and necessary perspectives from writers who fearlessly share their stories."
What Roxane Gay said about the book: "This novel is a masterclass in creating tension. As Cassie navigates life in San Francisco, a stressful tech job, a lousy mother, someone else's boyfriend and the intensity of displacement, she is also followed by a black hole always shifting in size. This novel had me STRESSED. Cassie's loneliness and pain are inescapable. There are glimmers of brightness but always short lived. This is the kind of novel that reminds us that the apocalypse is now. Dystopia is here."
Follow Roxane Gay on social media: Twitter, Facebook, Goodreads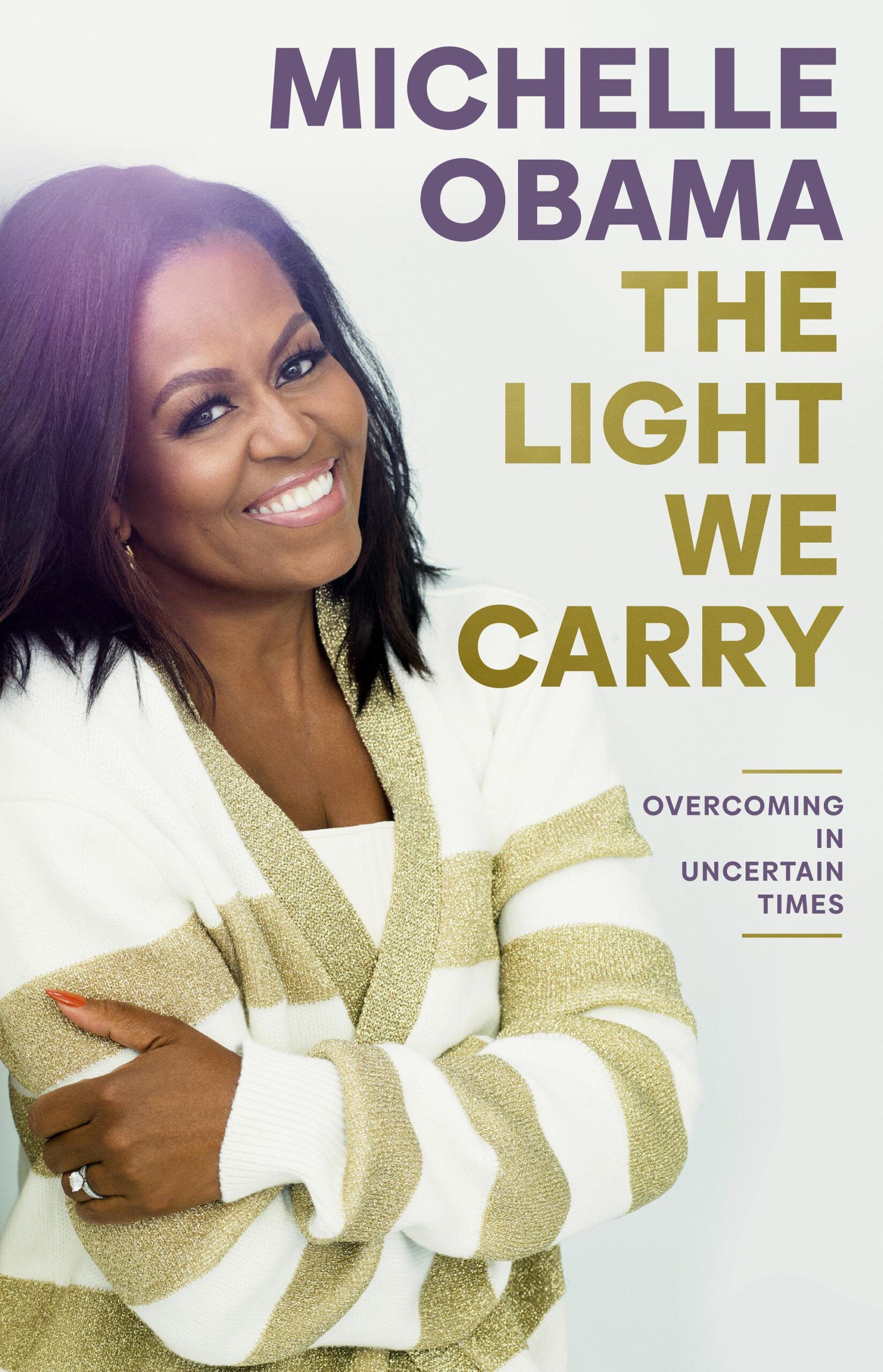 About the book club: Mocha Girls Read is a monthly book club of Black women who love to read in the Los Angeles area.
About the book: After seven days of nominations and seven days of voting, members selected Michelle Obama's most recent book full of inspiration for hope during our current timeline which also takes you into her life before, during, and after being First Lady of the United States. Now is a great time to finally get around to reading this book if you've yet to.
Follow Mocha Girls read on social media: Facebook, Instagram, Twitter, MeetUp, Goodreads, Pinterest
About the book club: Lupita Aquino (Lupita Reads) has partnered with DC Public Library for an author-inclusive book club series focusing on Latine books. There will be four author events you can attend in person or virtually thanks to Loyalty Bookstore.
What Lupita has said about the book: "In Rivermouth, Olivia navigates the limits of translation and storytelling. Beyond that, she navigates privilege and the delicate balance it takes to not only show up for each other but how do we amplify those that need to be heard without capitalizing off their stories and speaking over them. It's such a powerful book and it's one I hope everyone will read this year."
Follow La Comunidad Reads read on social media: Lupita Reads on Instagram and Substack, DC Public Library on Instagram and Twitter, Loyalty Bookstore on Instagram and Twitter.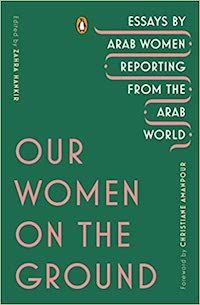 About the book club: Tiffany and Alexandra, longtime friends, created the Subtle Asian Book Club in 2020 with the goal of uplifting Asian voices and storytellers. You can read along with the monthly book chosen, join on social media, and watch videos of their live author interviews.
About the book: An essay collection with work from 19 Arab and Middle Eastern women journalists sharing the complexities of reporting on the Arab world. The women's essays tell of joy, challenges, heartbreak, and so much more.
Follow Subtle Asian Book Club on social media: Instagram, Twitter, Facebook, Discord
Ripe by Sarah Rose Etter
About the book club: Marie Claire editors created an online monthly book club for people with busy schedules to still be able to read and to "Consider it socializing without actually socializing because, really, we all just want to take off our bra and lay down after a long day." You can also share reviews online with the chance to have them featured on the site.
What MC said about the book: "In August, we're reading Sarah Rose Etter's Ripe, a wrenching story about one woman's struggle with her demanding Silicon Valley career and "black hole" depression in a capitalism-obsessed world." And you can read an excerpt!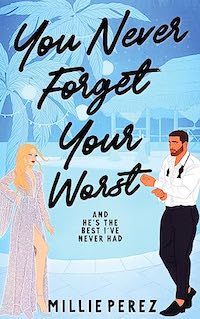 About the book club: A monthly book club run by two Latinas with the goal of amplifying romance novels written by Latinx authors.
About the book: For fans of close proximity, second chances, found family, and sibling's best friend! Plus it's set at a luxury resort in the Dominican Republic if you're in the mood for a little armchair travel.
Follow Amor en Páginas on social media: Instagram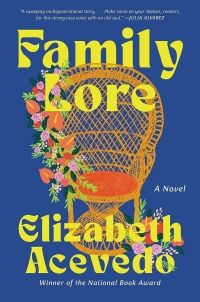 About the book club: Read along with Good Morning America Book Club which aims to "showcase book picks from a wide range of compelling authors."
What Acevedo said about the book in a video message to GMA: "a novel that takes place the three days before one of the characters throws herself a living wake. You follow each of the women in the family as they reflect on the hardships, heartbreaks, and triumphs that have brought each of them to this point in life as they give their beloved sister her flowers."
AND "This month, we are also teaming up with Little Free Library to give out free copies in Times Square and at 150 locations across the U.S. and Canada. Since 2009, more than 300 million books have been shared in Little Free Libraries across the world. Click here to find a copy of Family Lore at a Little Free Library location near you."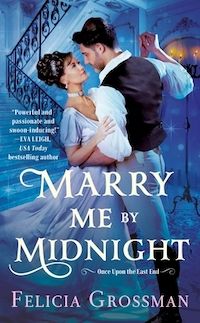 About the book club: Lillianne Leight and Amanda Spivack created this book club with a focus on Jewish books and characters "with varying relationships to Judaism" that welcomed all readers — Jewish and non.
What Matzah Book Soup said about the book: "Happy August!!!! We are thrilled to share that this month's Matzah Book Soup pick is 💙 MARRY ME BY MIDNIGHT 💙 by the amazing @feliciagrossmanauthor , which is out August 8!!! We'll be meeting on August 29 at 5 PM EST!
This historical romance has been getting rave reviews, and we are beyond excited to be reading it with you all 🤗. Neither of us has ever read a historical romance, so we are ready to go on this reading journey with you all! Also…a kippah on the cover of the book?!?! We're sold! 🤩"
Follow Matzah Book Soup on social media: Instagram, Facebook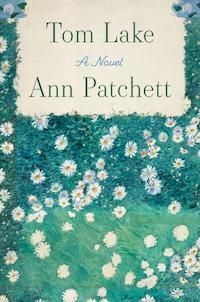 About the book club: Every month, Reese Witherspoon picks a book for Reese's Book Club that centers on a woman in its story.
What Reese said about the book: "Our August #ReesesBookClub Pick is #TomLake by Ann Patchett! This story follows Lara Nelson as she tells her 3 curious daughters about her summer romance with famous actor Peter Duke ✨
This comforting summer read has it all—summer theater, a gorgeous Michigan cherry farm, young love, sibling rivalry, and deep mother-daughter relationships. I can't wait to hear what you think… Join us at @reesesbookclub to discuss all month long! 📖☀️
Follow Reese's Book Club on social media: Instagram, Facebook, Twitter, TikTok, YouTube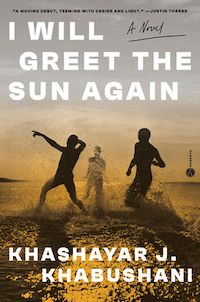 About the book club: "A modern book club for the modern reader" that invites casual readers to bibliophiles to join in on social media to talk about exciting books.
What Amerie said about the book: "In Khashayar J. Khabushani's gut-punch of a novel, we follow K's coming-of-age in Los Angeles, during which he explores what it means to become a young man while also figuring where he belongs within his own family. But his is not a simple life. We reel as he and his brothers are whisked to an unknown land, and we wince as we see him receive both love and abuse from someone who should be most trusted. We bear witness to K's realization that to so many around him he is, at best, a hyphenate: an Iranian-American, when all he wants is to be a boy from L.A.; at worst, he's viewed an untrustworthy outsider. Further destabilizing is K's attempts to grapple with friendship, a burgeoning romance, and his sexuality. There is so much here, but we're witnessing a coming-of-age, after all, so of course there is, and Khabushani spins all the joys and pains of adolescence with several strokes of middle-aged regret into an unforgettable novel."
Follow Amerie's Book Club on social media: Instagram, YouTube
---
If you're curious about what book clubs have previously picked, here's a roundup for March, April, May, June, and July 2023.