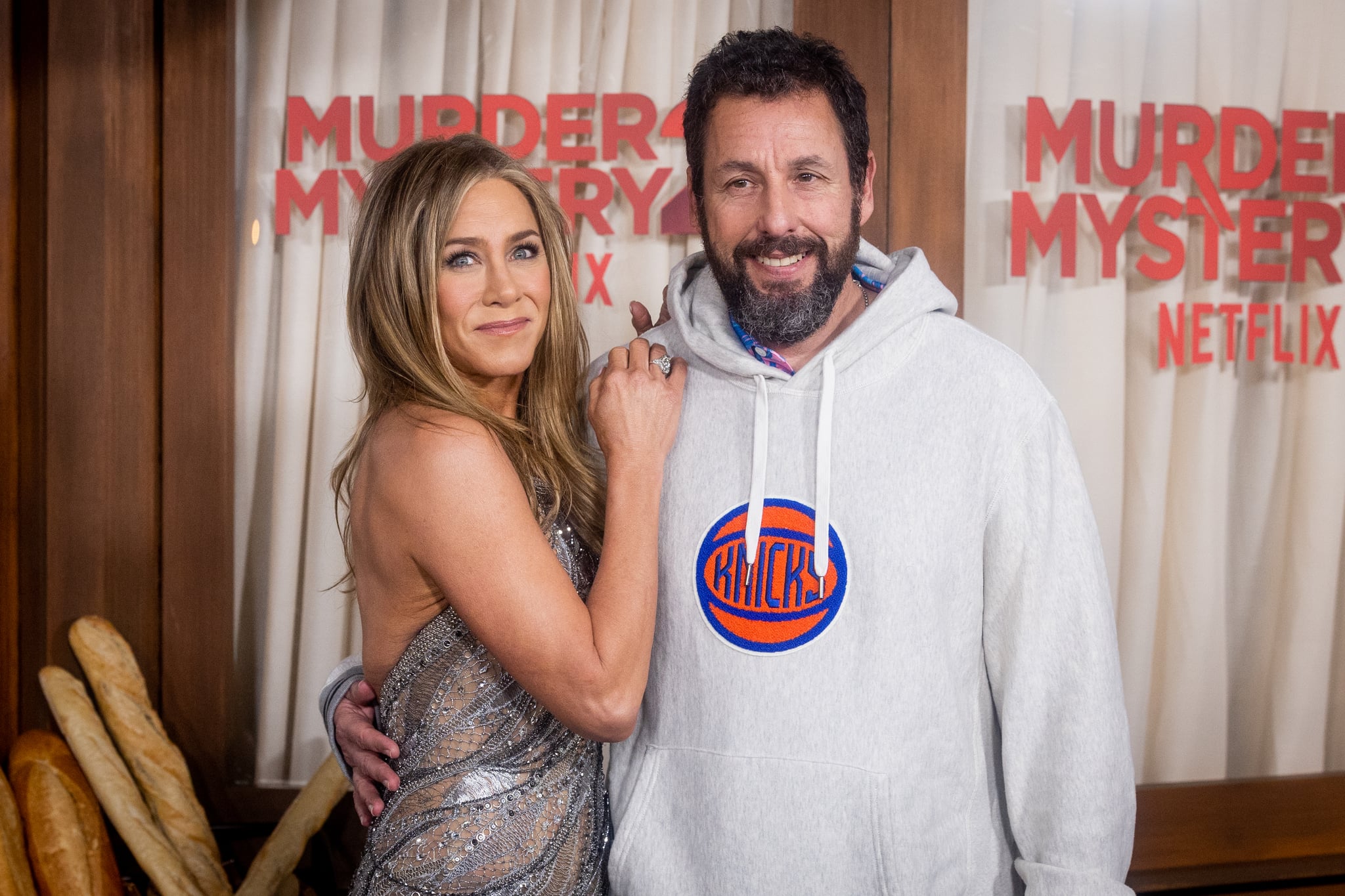 Image Source: Getty / Emma McIntyre / WireImage
Jennifer Aniston is voicing her gratitude for the close friendship she's formed with her longtime costar and confidant Adam Sandler. In 2022, Aniston spoke for the first time about her challenging IVF journey after years of fan speculation as to whether or not she would ever have children. In WSJ's 2023 Fall Women's Fashion issue, published on Aug. 22, Aniston revisited the topic, revealing that Sandler and his wife, Jackie Sandler, who share two daughters, have long shown their love and support for her fertility struggles with a special Mother's Day tradition.
According to Aniston, who has no children of her own, the Sandlers always keep her in mind on the holiday and make sure to send her a bouquet of flowers every Mother's Day. The gesture, while simple, is a heartfelt reminder of the couple's support for her past fertility challenges and attempts at IVF.
Aniston addressed these attempts candidly in an interview with Allure for the publication's December 2022 cover story. "I was trying to get pregnant. It was a challenging road for me, the baby-making road," she explained. Prior to the interview, fans and media outlets alike speculated that Aniston had chosen her career over having children. For the actor, who has long desired kids of her own, these assumptions were hurtful, and she was quick to shut them down. "All the years and years and years of speculation . . . It was really hard. I was going through IVF, drinking Chinese teas, you name it. I was throwing everything at it. I would've given anything if someone had said to me, 'Freeze your eggs. Do yourself a favor.' You just don't think it. So here I am today. The ship has sailed."
Though Aniston no longer anticipates the possibility of a pregnancy in her future, she added she's found peace with the reality of her situation. "I have zero regrets," she said. "I actually feel a little relief now because there is no more, 'Can I? Maybe. Maybe. Maybe.' I don't have to think about that anymore."
Following Aniston's Allure interview, a source close to the actor told People that, despite her fertility struggles, she is happy. "She's always been happy, though," they said. "Her dogs are her kids to her and why she's always had them. Her IVF journey was private and hers, and those close to her knew but never asked." The source continued, "But she's at peace and is very happy in her life. She's in a great place, and she knows that. Kids or no kids, it didn't change her."