I write about high-performing groups and teams. Venturing into an article about travel is as much a departure for me as my recent trip to Mexico. My wife and I reacquainted with our favorite resort – Esperanza in Cabo San Lucas, part of the Auberge Resorts Collection. We've been there about a half-dozen times and were married at Esperanza in October 2019. It appears that countless others believe it to be quite extraordinary as well.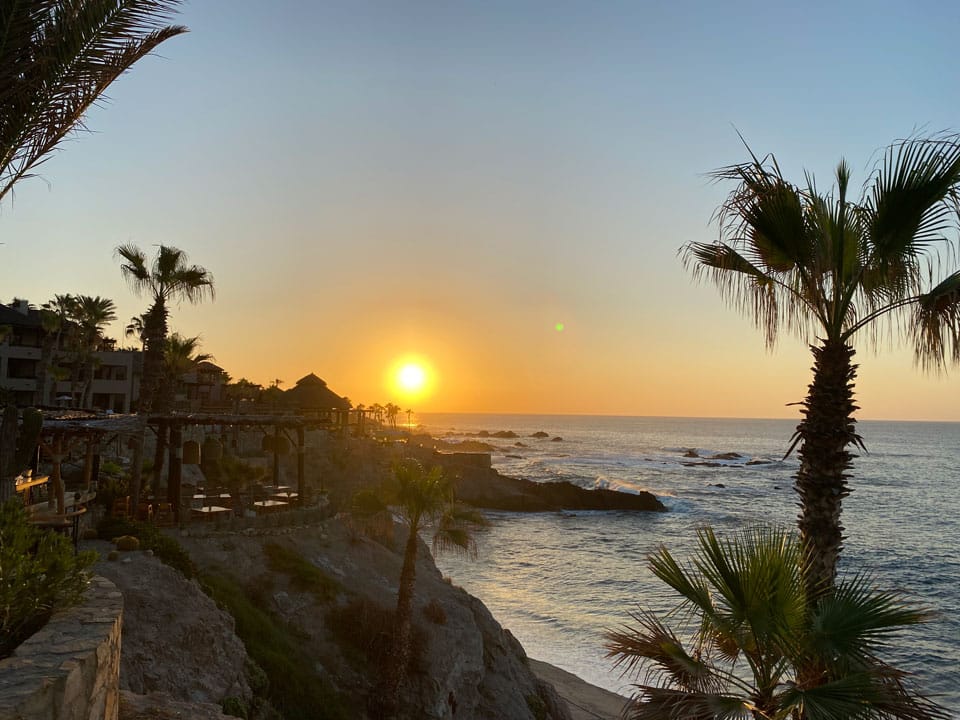 Forbes Travel Guide recognizes exceptional hotels and resorts with Star Awards annually, based on 900 standards analyzed by anonymous professional inspectors. For the 2023 Star Awards, Esperanza and its sister property, Chileno Bay Resort & Residences, received Five-Star ratings in both the Spa and Hotel categories. This marks the eighth year Esperanza has received the award and the third year for Chileno Bay. (You'll see why I included Chileno Bay a bit later).
While the resort's physical beauty is beyond description, there is nothing like the guest experience delivered by Team Esperanza. When Esperanza's driver picks you up from the airport (a service I highly recommend) and passes through the gates of the property, you are greeted with a heartfelt "Welcome Home!" Upon arrival, these words are spoken to every new and returning guest, and the sentiment permeates the experience. You don't feel like a guest; you're one of the family.  
Team Esperanza
Back to high-performing teams, Team Esperanza is like watching a world-class ballet. Every person on the team speaks and moves elegantly and gracefully, delivering an ultimate, personalized guest experience. While they certainly provide you with what you may expect from an exclusive resort, they always find a way to surprise you in ways large and small.  
During this past visit, noting our special occasion, we entered an oceanfront room adorned with rose petals and a handwritten note of congratulations, accompanied by champagne and chocolate-covered strawberries. In addition to other treats they left for us in the room, we enjoyed our fair share of tamarind margaritas, along with bottles of the white and red wines we served at our reception just four years earlier.  "Happy Anniversary, Mr. & Mrs. Bottary" is how we were greeted at each of their excellent restaurants, among them Cocina Del Mar, Las Estrellas, and Comal (located just a quick shuttle ride from Esperanza at Chileno Bay). Comal's exquisite interior/exterior design offers an unparalleled oceanfront dining experience – which for us was topped off by a beautiful, bright orange moonrise from our oceanfront table. Check out the links for each location, where you'll find everything from the finest dinner cuisine to pizzas, pasta, and, of course, Cocina Del Mar's unforgettable French Toast.
Attention to Detail 
Attention to detail is just one of the qualities that distinguishes Team Esperanza. Here are a few others:
Regardless of their role, every person I asked about their employee experience responded by saying how much they love to work there. 

Employees accept personal responsibility and self-identify with delivering the world's best guest experience.

They communicate constantly and candidly to meet and anticipate your every need without it feeling intrusive – again, back to the ballet.

They engage their guests using technology, per a guest's preferences. For example, we communicated as needed upon agreeing to create a text thread with our concierge (Michell). From time to time, she would check on us, while other times, when we wanted to add an activity or reschedule a dinner, she always responded promptly. Having a system like that in place may be common today, but the fact that it worked so seamlessly is where the magic lies. Simple, but not always easy.

Esperanza's commitment to employee development and continuous improvement is evident and ongoing. This team doesn't rest on its laurels. They thrive on getting better.
Finally, the employees make the experience deeply personal, making guests feel at home. You'll find two types of guests at Esperanza: those who have stayed there many times and newcomers who vow to return.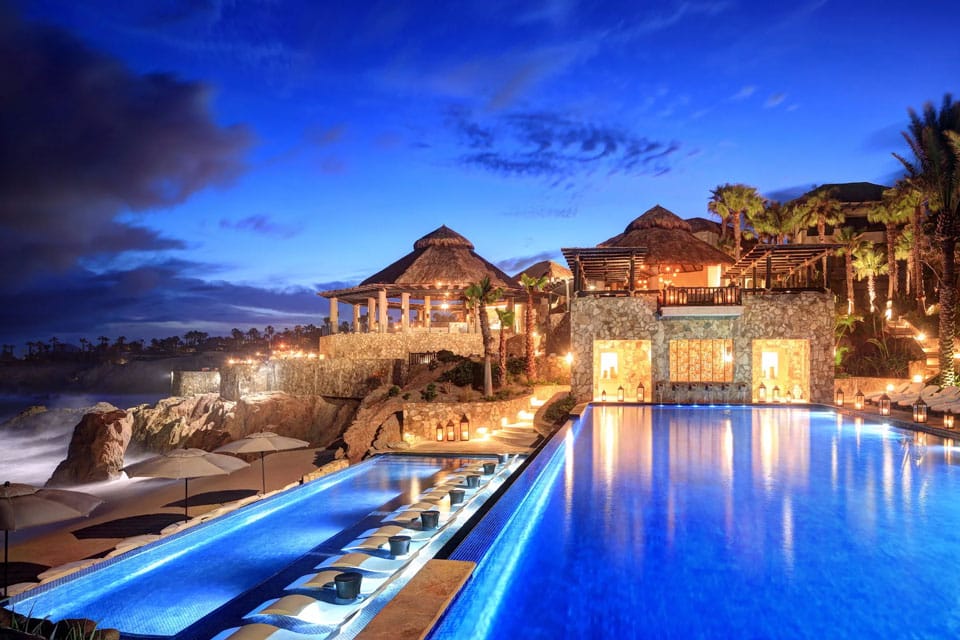 Summary 
Speaking of returning, Michell gave us a lovely gift upon our departure. It was a small, wooden, hand-carved turtle in a wicker box with a scroll: 
Hope the Turtle  
Did you know that Baja California Sur is home to five species of sea turtles, all of which are endangered?
Sea Turtles travel thousands of miles and return back home, using the earth's magnetic fields to navigate back to the beach where they were born. We are fortunate to receive nesting turtles on our secluded beaches.
We hope when you spot this wooden sea turtle back at home, you will be reminded of your family here at Esperanza. We hope that one day soon, just like these majestic, well-traveled creatures, you, too will return.
After all, Esperanza translates as "HOPE".
Author Dave Logan (coauthor of Tribal Leadership) discusses "five stages of culture". The rarest of them all is the "Life is Great" culture. It's one where a team sets its own standard of excellence. If the team can create even more distance between themselves and everyone else, they do so because that's who they are. If you want to experience a stunning part of the world and see what a Life is Great culture looks like, then Welcome Home!
---
Written by Leo Bottary.
Have you read?
Revealed: The Biggest Beer Companies in the World, 2023.
Ranked: Most Popular Dog Breeds in the U.S. of 2023.
Revealed: Countries With the Highest Suicide Rates, 2023.
Ranked: These Are The Most Dangerous Jobs in the World, 2023.
America's Best Investment Advisory Firms, 2023.