I'm not a big horror reader, although I've been reading more of it since realizing just how much the horror umbrella encompasses. I'm still not super into classic monster books, though. Zombies don't do it for me most of the time. Neither do vampires. But I love books that explore monstrosity. This is currently one of my favorite subgenres, though I'm not exactly sure what to call it. I'm talking about books that play with what it means to be a monster. Books starring characters that are both monster and not-monster. Books that delve into who we label monster, and why someone might choose to become one. Can a monster be a mother? A girl? Is grief a monster? Are monsters unforgivable? Misunderstood? These questions are so juicy. I could read about them forever.
These eight books are not your typical monster stories. Some of them don't even feature "monsters" at all — they're about emotional monsters, the monsters we make of memory, humans doing monstrous things. Many of them focus on transformation — a mother turns into a dog, a girl turns into a mermaid, a scientist tries to become part of a wolf pack. They've all changed the way I think about what it means to be a monster — often with a dose of creepiness along the way.
This eerie and beautiful book is all about girlhood and the many violences girls suffer under patriarchy. It's about a competitive swimmer who knows she is a mermaid — so she turns herself into one. There's a heavy dose of body horror in this, and it deals with sexual assault, but it's a wonderfully layered story, and Song balances an exploration of intense themes with vivid characterization and gorgeous descriptions of water. This book will definitely have you thinking about queerness, monsters, bodies, and desire in new ways.
There is nothing I love more than a messy, in-your-face, not-at-all-neat, extremely brash book about motherhood. At its most basic, this is about a mother who turns into a dog. She has a young son, and her husband is often away for work. She's extremely lonely and stifled. And that's when strange things — dog-like things — start happening. I don't think I've ever read a motherhood book that's so darkly creative and so deeply physical. This is a brilliant, unsettling work.
This impossible-to-classify novel, a blend of sci-fi, horror, fantasy, and speculative fiction, turns the whole concept of "monster" on its head. It's about Vern, a 15-year-old girl who escapes a religious compound, gives birth to twins, and then tries to survive on her own with her children in the woods — all while something strange and monstrous grows inside her and around her. It's a haunting story about racism, violence, motherhood, queer love, and what it means to claim — or unclaim — monstrosity.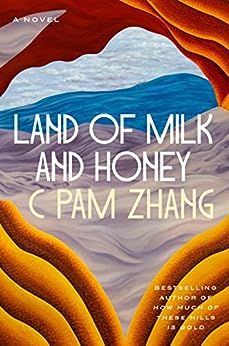 I'm unofficially declaring this my favorite book of 2023! It is definitely not a typical monster book. There are no horns, fangs, or wings. Instead, there are humans. Aren't the best monster books about what is monstrous inside all of us? The story follows an unnamed chef who takes a job at a mysterious and elite mountaintop restaurant in Italy. A gray smog has fallen over the world, and most foods are long extinct, but on the mountaintop, she has access to the rarest, most precious ingredients. Slowly, she rediscovers pleasure and relearns how much pleasure sometimes costs.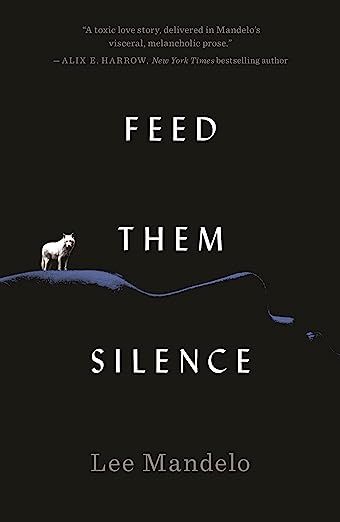 If you're the kind of reader who loves sad books, this heartbreaking, beautifully written novella is for you. Sean is a scientist who's been working on an implant that will allow her to connect with wolves — now nearly instinct. When she's linked up, the wolf's experiences will translate directly into her own brain. But the deeper Sean falls into the world of the wolves, the more distant she becomes from her own life and the people in it, including her wife and coworkers.
This is another book that might not seem like it belongs on a list of monster books — but this strange and beautiful novel is full of monsters. Miri has been longing for her wife's return ever since a deep sea research voyage she was on ended in a mysterious crisis. But when Leah does return months later, she's unrecognizable. As the two women attempt to fit back into each other's lives, they both realize that they have each been transformed in profound and impossible ways. A meditation on grief, mystery, partnership, change, and how much we can ever truly know about someone else.
Here's a book with more traditional monsters — but don't expect a traditional read! This campy queer romp features a cast of women competing on a reality dating show. The last episode is filming on a remote island off the coast of Washington, where things get extremely strange — and a little bit gory — as contestants start vanishing. Allen plays with so many horror tropes, making this book both laugh-out-loud fun and, surprisingly, quite moving in the end.
This gothic fantasy begins with an eerie premise: people who eat books. Book eaters, who get their sustenance from books, not food, have long existed alongside humans. They mostly keep to themselves, partly because sometimes a child is born with an appetite not for paper and ink, but for human minds. Devon's son is born with this affliction, causing her to flee from her family and her people in an effort to keep him safe. On the run, she's forced to confront her past, her and her son's future, and the dangerous secrets her family has been keeping for generations.
---
Looking for more monster books? Check out this list of recent monster books and if you're looking for scary monsters, check out these horror books with monsters.