The act of reading comes with many benefits for readers. Reading increases brain activity, according to one 2013 study, improves skills associated with "building, navigating, and maintaining social relationships," increases a reader's vocabulary, and can even lower blood pressure and heart rate after reading for only 30 minutes. It's pretty established that reading is good for you. But it's not exactly the coolest hobby around. In a world of daredevil hobbies, sports enthusiasts, and concert-goers, staying in on a Friday with a book isn't the most exciting tale to tell to your coworkers come Monday morning. To non-readers, reading can seem downright boring.
But reading is so cool! With the assistance of celebrities spotted with books out in the wild, TikTok's push to get reading into the mainstream again, and the rebellion of reading certain books, it's the coolest it has ever been. However, certain books are maybe ever so slightly cooler to be seen reading. While it's super cool to own what you like without feeling the shame of other people's opinions, those a little more conscious of the wandering eye of strangers might lean toward books that have a cooler sense about them.
Whether it's because of their cover, because TikTok loves it, or your favorite celebrity has sung its praises, here are ten cool lit fit books to pick up as we head into cool girl fall.
Cool Because Your Favorite Celebrities Read Them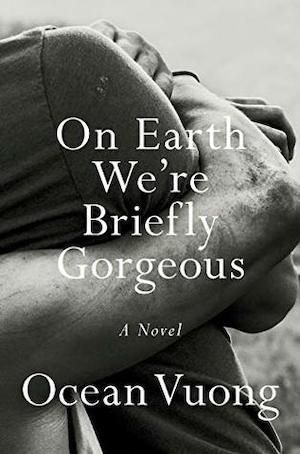 If everyone's favorite ex-Spider-Man, Andrew Garfield, likes a book, that's recommendation enough for me. Plus, the story of the narrator, nicknamed Little Dog, navigating a difficult relationship with his mother and discovering his sexuality in gorgeous prose from poet Ocean Vuong is captivating.
Everyone's new favorite celeb, Ayo Edebiri, said The Idiot is one of her favorite books, which makes it cool. The book follows teenage Selin as she starts college at Harvard, makes connections with those around her, and discovers just how unprepared she is for adulthood. Especially resonant with young adults unsure of their next steps, The Idiot acknowledges how little anyone really knows about how to be an adult. Which is as satisfying as it is cool.
Not only did Keanu Reeves say this was one of his favorite books, but anything by Proust also carries a pretentiousness with it in the reading world because of its length (this one's massive) and his writing style. With hundreds of characters and split into seven volumes, the running themes are self-discovery, memory, and coming of age.
Cool Because TikTok Hot Girls Can't Stop Recommending Them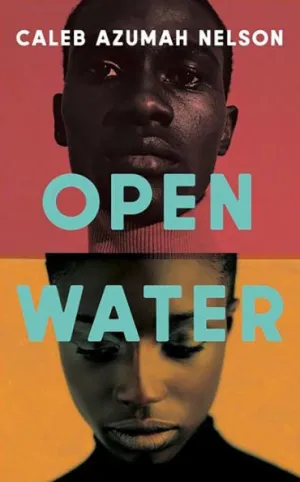 Open Water by Caleb Azumah Nelson
On many Lit Fic recommendation lists, you're sure to see 2021 Costa First Novel Award and Goodreads Choice Award winner Open Water, and for good reason. A young Black photographer and a young Black dancer meet at a pub in London. As they fall in love and navigate being artists in a society that is often against them, their relationship struggles to endure. Even the cover is cool!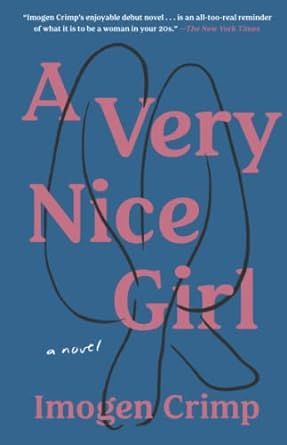 The Hot Girls of TikTok love A Very Nice Girl, and who among us is immune to the influence of the Hot Girl allure? I know I'm not. Following 24-year-old Anna, an aspiring opera singer at a conservatory in England who meets an older man going through a divorce at one of her many gigs to pay the bills and becomes entangled with him, her obsession getting in the way of achieving her dreams.
Yet another TikTok favorite, The School for Good Mothers is about Frida, a mother to a year-old daughter, when she is reported by a neighbor for leaving her child home alone and is sent to a facility for imperfect parents to learn to be perfect. Here, she and the other attendees are given life-like dolls to care for perfectly, the standards almost impossible to achieve by anyone.
The Hunger Games was cool when it came out in 2008, and thanks to TikTok's resurgence, it's cool again now. Sixteen-year-old Katniss Everdeen is selected to be the contender in a televised fight-to-the-death battle for her District, a yearly tragedy put on by her government for entertainment. The anti-government themes, Katniss's rebellion in the face of The Capitol, the series speaks to the present moment. Nostalgia is cool, and so is rebellion!
Cool Because of Their Vibe/Cover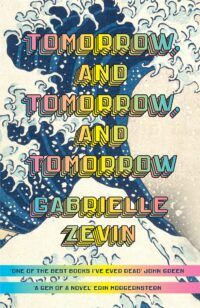 A book about video games! Cool! After re-entering each other's lives, Sam Masur and Sadie Green bond over their shared passion for creating video games at Harvard. With Sam's roommate Marx, the trio produce a hit game and eventually set up a video game company while navigating interpersonal relationships, public pressure, and internal growth.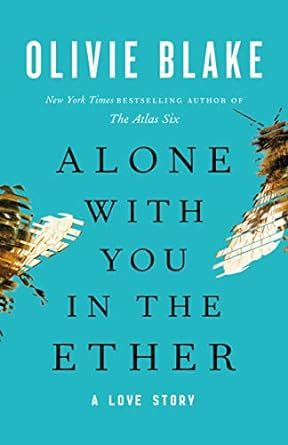 Did I include this one because its title is the coolest title ever? Yes, yes, I did. But it's also cool to read this literary romance novel loudly and proudly in the face of the down-lookers of the genre. Artistic and impulsive, Regan meets mathematical and formulaic Aldo at the museum where Regan works one day, sparking a strange connection between the two unlikely friends. Agreeing to six conversations with each other, their disappointment with life, personal histories, and feelings are brought to the forefront in ways no one has let them before.
Reading banned books is cool! And Slaughterhouse-Five has had its fair share of bannings. Prisoner of War Billy Pilgrim becomes "unstuck in time," ricocheting around his timeline on an alien planet, the 1945 bombings of Dresden, and his childhood. With anti-war themes and discussions of PTSD, the book has earned at least 18 bans/challenges since its 1969 release.
---
I hope one of these cool lit fic books caught your attention or made you feel cooler for having read them. If you're looking for more recommendations, check out these 20 coolest bookstores in the world or these cool book accessories that would make a great gift!