Actor, voice over, model and helicopter pilot Steve Hamm is engaged in a career that's about to explode. As a retired army helicopter pilot who has been deployed to both Afghanistan and Iraq, Steve Hamm was brave enough to come home and begin a new career.

While still piloting the helicopter for medical purposes Hamm has just finished his first voice over audiobook and is currently beginning a new narrative. He is also set to take part in "Dead Exit" an old -time fashioned radio drama  which is bound to become a series and a movie.
Steve and I traded some Q&A's ……
What are your biggest everyday challenges?
Now that I'm almost 50, getting up in the morning can be a challenge-LOL.
Honestly, I don't really see any challenges, just obstacles that need to be overcome. The acting and voiceover business can be tough, but I take things in stride.
What are your biggest everyday triumphs?
I have several daily triumphs. I get to enjoy a good cup of coffee, see the sunrise, work at a job which enables me to help others, exercise, and follow my passions and goals.
I feel that everyone should try to find the positives in everyday situations. It can be tough, but a positive mindset will lead to a healthy lifestyle, both physically and mentally.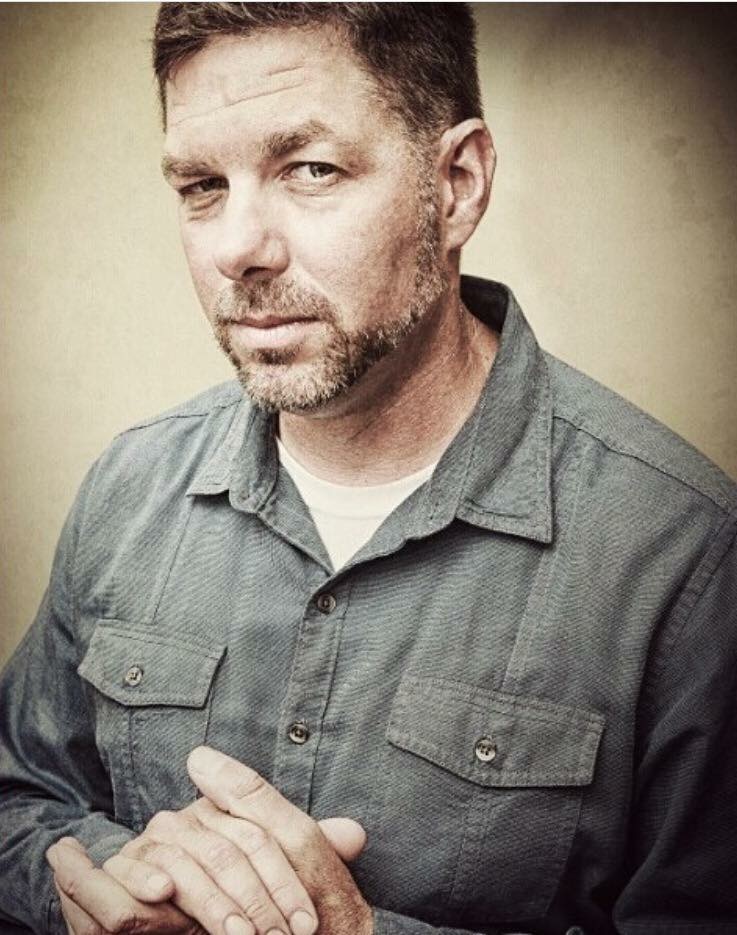 You're a new color in a box of 64 crayons, what color are you and why, and remember you are a brand new color?
I would be Sky Blue. This is a bright color which to me resembles hope and inspiration. This is also a reminder of my job as a pilot. We enjoy having clear blue skies to fly in.
How would you go about changing the world?
This is a complicated question. There is so much negativity in the world today. One thing that I do daily is post messages of gratitude, motivation, and inspiration. Even if just one person reads it or acknowledges it, I consider it a win. I feel that actions speak louder than words. I do my best to make the most out of my situations and experiences. I like to leave a good impression on others. Make them feel better after an interaction with me. I think if we all just tried to have that mindset, the world could be a better place.
Tell us about your voice over experience?
 I started in the voice over/voice narration business a few years ago. My first audiobook narration, "The Seasons of Sam Rock" is officially published through Audible, Amazon, and iTunes.
I am currently involved with a new audiobook, "Black Oak", as well as a new voice acting project.
I also submit voice auditions through Voices.com
Voiceover/narration enables me to work from home, and to set my own schedule.
As with anything else, it will take some time to build a following, but I'm a patient guy.
Knowing everything you know now what advice would you give baby Steve?
I would tell younger Steve to have confidence in everything you do. Lead by example, continue to learn, show gratitude, and be kind. Enjoy life's journey. Have patience, great things are on the horizon.
Do you have any regrets?
Yes, there are some. I won't get into any details, but we learn from our mistakes and paths not taken. Hindsight is always 20/20. I served my country honorably for over 20 years. I now have the opportunity to experience new paths and challenges, and to make a difference in other meaningful ways.
The official website for Steve Hamm may be found at https://www.stevehamm.org