Powerful women are finding their voice. And the world is taking notice.
We're witnessing a momentous shift towards women empowerment. Closing the gap not only affords us a host of social, cultural and ethical benefits to society, but also enriches the global economy. According to leading statistics presented by GetSmarter, advancing women equality in the workplace could add $12 trillion to the global GDP by 2025. More than ever before, it's a matter of necessity.
To find financial security, stability and certainty, we can't do things as we've always done. Statistics in support of the movement towards equality are too loud to ignore. A leadership survey conducted by Harvard Business Reviewassessed that women rated higher than men in a staggering 12 of 16 recorded leadership qualities, including communication skills, analysis, innovation and strategizing. McKinsey further supported these findings, purporting that by cultivating a gender-diverse team, modern businesses can financially outperform competitors by 15%.
In the midst of a global pandemic, it's undeniable: we need a feminine shift in leadership to reimagine the world ahead of us. Rhonda Swan, the CEO and founder of Unstoppable Branding Agency, is commanding the charge. She's a leading figure for women entrepreneurialism, the ever-emerging world of online branding, and PR. Helping "the best-kept secrets become the world's best-known experts", her agency helps coaches, pro speakers, consultants, and entrepreneurs share their stories and get featured in high profile publications.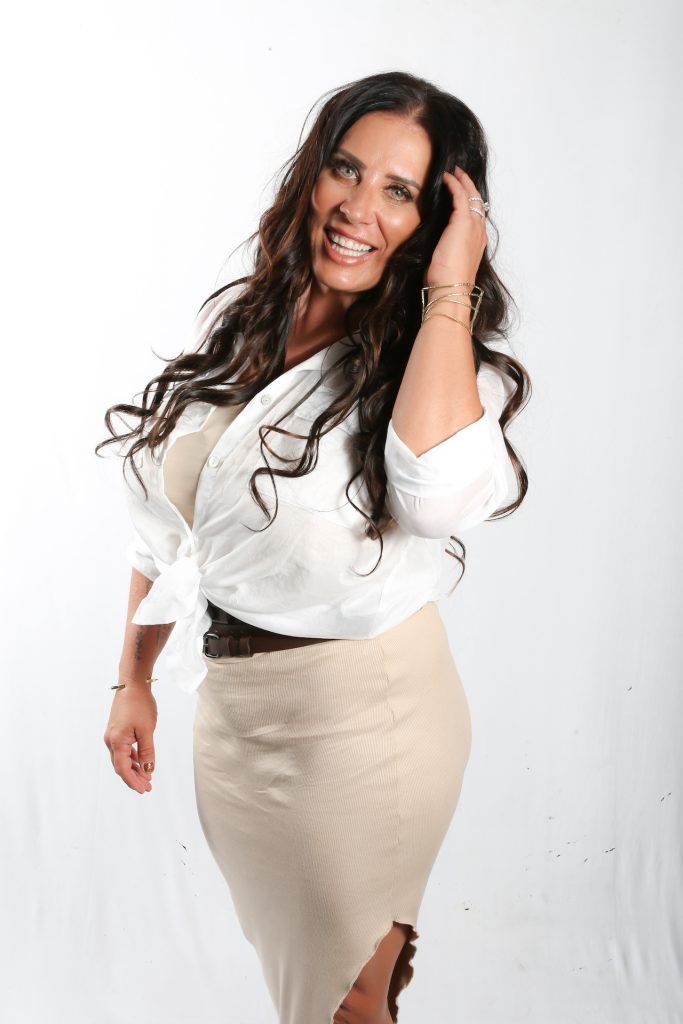 Recently, Forbes named Rhonda "Influential Women of Diversity To Watch In 2021". Now, Rhonda knows exactly how to create a strong, long-lasting personal brand. But her talents were forged on a path of self-discovery in a male-dominated climate, and before she could help others tap into their potential for success, she first had to do so for herself. In this exclusive interview, Rhonda shares just how she was able to quit her corporate position and go on to dominate the world of branding and PR, inspiring countless women to find their calling and do the same.
Dan Barba: Where did your journey begin?
Rhonda Swan: After getting two MBAs, one in business and another in advertising, I landed a senior leadership role at GlaxoSmithKline, where I worked as a marketing executive for 8 years. The six-figure income was more than sustainable, but the work environment was stifling. It left me no room to grow spiritually or mentally. I found myself at a breaking point trying to find fulfillment, and that's when I watched an interview with Steve Jobs. He said, "If you're not learning how to use the internet to build a business in this digital economy, you'll be left behind." I took that seriously.
I quit my corporate position and began building an online business. I did this because I knew what kind of life I wanted to create for myself. A life in which I would never have to sacrifice family. But I knew that if I wanted to raise a child at the age of 30, I'd need to find a way to maintain my six-figure income without trading away valuable time. And as I started building my company, I quickly realized that the connection I had in pharmaceutical sales had everything to do with building a brand, connecting with people, telling their story, and helping them solve a problem. This has been a massive factor in the success of my company. Navigating a male-driven industry over the last 15 years, I've learned to listen more and be strategic. They never see you coming.
Barba: How has your company developed over the years?
Swan: The company has grown from strength to strength. It started out with courses designed to teach people how to build their brand. Before long, it became a full-blown agency that guides clients on their brand development, logo, message, strategy, and PR. We outshine our competitors not only because of impeccable service, but because of our comprehensive value proposition. We do more than just help our clients develop the brand. We also help them with their social media, marketing, and PR, which leads to accelerated exposure and whole new levels of online traffic.
Barba: What do you value most in a successful business, and what has led to your own success?
Swan: I place utmost importance on diversity within my team. I'm of American, Indian, and Italian descent, and I proudly identify with my cultural heritage. I want to make a real difference, especially for those marginalized based on the color of their skin or the place they were born. This is why, regardless of background, race, gender, or religion, I offer equal opportunities to anybody with the right mindset and a willingness to work. I'm proud to say that we have employees from all across the world. That includes Malaysia, New Zealand, the UK, Singapore, France, America, and many others. If our employees have done something amazing, it doesn't matter where they come from. And they certainly don't need a degree to work for us. We feel that experience is what creates knowledge, and an excited person that wants to work for you deserves a position.
Barba: What message do you want to share with women everywhere?
Swan: Empowered women don't need equal opportunity or equal pay. They're creating their own economy. I conceived the first female-led company operating completely online, and with every passing year my conviction and belief only grows in giving women everywhere a platform to speak and make a difference. About 80% of my workers are female and the number continues to grow since the company's inception in 2004.  Right now, I'm writing a new book called Design to Lead for Women Empowerment, which discusses the importance of taking a stand for women empowerment and getting our voices heard. Because giving women the opportunity to be heard and make a difference is one of my highest values, and one I will always stand by.
Bottom line, I'm determined to help more women become successful. I want to set a great example for my daughter and young girls alike, and show that it doesn't have to be a constant hustle to get ahead. Without a doubt, women are leading the charge right now. And they aren't looking for handouts; they're giving them.
Barba: Are you involved in giving back or philanthropy?
Swan: Philanthropy and giving back to women and children in economic hardship and abusive situations has always been a big effort for me and my family. Together with my American husband, Brian Swan, and daughter, Hanalei Swan, we have supported nonprofits that focus on providing life skills and mentorship to women and children in need. This is achieved through many different sectors of life including business, health, sports, equine therapies, arts and media, global human trafficking, global ministries, and global clean water.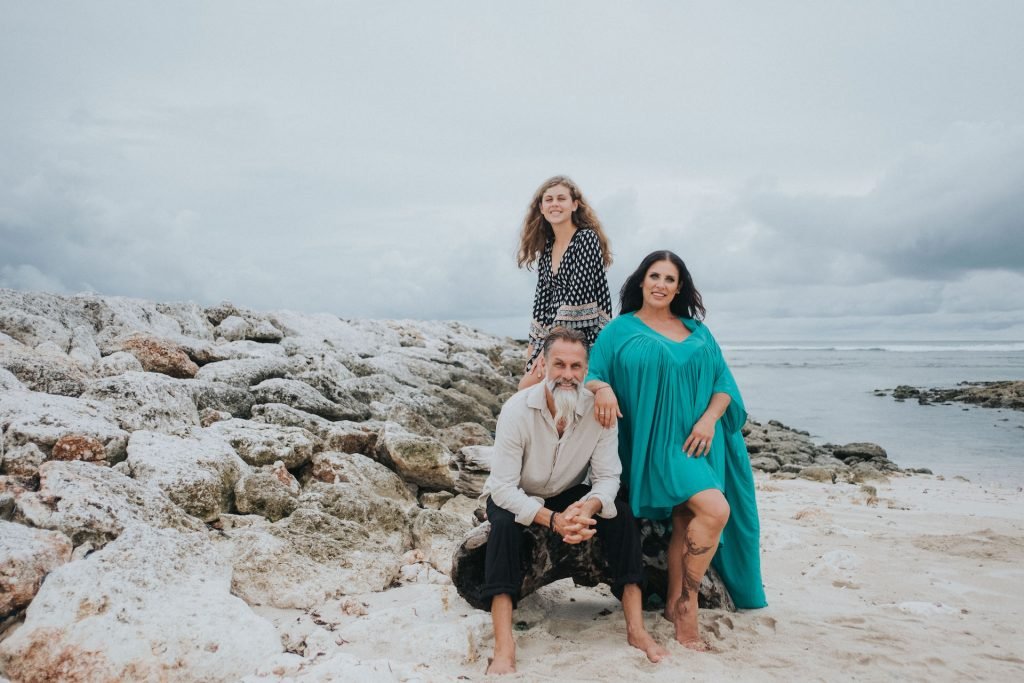 Closing Thoughts
Rhonda's initiative, vision, and mission are endless sources of inspiration for women across the world. In defining and refining what it means to be a leader, Rhonda continues to create opportunities for women to grow and develop to their full potential. Her company is no less than a complete success story, and truly a tour de force in the online branding and PR space.
For women seeking to command, embolden their voice and stand proudly in their truth, this is your time. You don't need to sacrifice your time, family or mental health to create the life you desire. To be positioned as the expert, charge more for what you do, and get invited to speak on stages across the world, the world needs to hear your story. And one thing is for certain: Rhonda and the unstoppable family will tell it like no one else can.
Interview by Dan Barba
.